Franziska Albrecht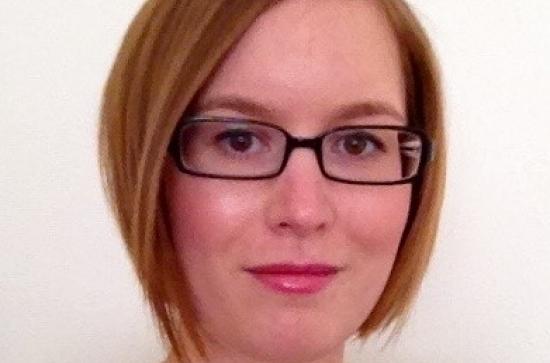 Researcher
University Medical Center Hamburg-Eppendorf (UKE)
Hamburg-Eppendorf (UKE), Germany
2008
While researching Irish universities for my bachelor degree the one that caught my attention the most was Maynooth University. What drew me to this university was their widely acknowledged research expertise, their academic staff being involved in a wide range of sociological and anthropological research like "Cultural Diversity in Ireland", "Security and Migration" or "Future Communications Networks and Services". Without exaggerating, I can say that my three years at Maynooth University have been the best of my life so far.
The Sociology Department and teaching staff were always approachable. Their friendliness and willingness to help made me feel at home. It truly has been a pleasure to study at Maynooth. The experience and knowledge obtained there has not only given me the opportunity to grow academically, but also as a person.
Through the degree I obtained diverse sociological and anthropological knowledge and a range of necessary research, analytical and data skills. Conducting several research projects provided crucial experience in creating and carrying out surveys, interviews, observation and content analysis. This knowledge was vital for me when later working in the marketing and public relations sector.
Being interested in human behaviour as well as human physiology, I familiarised myself with the Sociology of the Body as well as cultural, social and psychological anthropology which provided different scientific perspectives on human behaviour as well as the socio-cultural impact on the human body. As western society advertising plays a major role in how we see and transform our body, my undergraduate thesis focused on the role of advertising as the purveyor of beauty images.The thesis allowed me to apply and deepen my proficiency in all aspects of research as well as what I have learned in the sociology and anthropology courses and from my own personal reading. Throughout the writing process my supervisor [Dr. Aphra Kerr] was very helpful and supportive and continued to be so after I had finished my degree.
I have worked in marketing and public relations.
In preparation for a Master of Science in Forensic Anthropology, I will be assisting a research group at the Institute of Osteology and Biomechanics of the University Medical Center Hamburg-Eppendorf (UKE), Germany. Their research focuses on the hierarchical structure and biomechanics of intact as well as diseased bones in relation to their resistance to fracture. I believe that the solid foundation of the academic knowledge that I received in Maynooth has prepared me to successfully complete the masters degree.