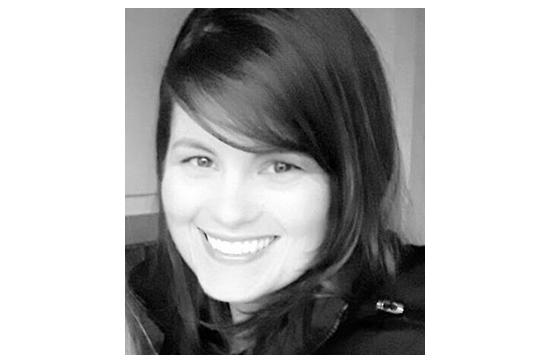 Dr. Linzi Ryan is an Assistant Professor and Postgraduate Program Director in the Department of Design Innovation, where she teaches design thinking at under- and postgrad level. She was the recipient of Ireland's first PhD in Product and Service Systems Development, has a First-Class Honours Masters Degree in Product Design and Innovation, and a First Class Honors Degree in Industrial Design.

She is an experienced product and service designer in both the public and private sector. For example, she was the Project Manager on the INTERRG Project 'Extending independent living for older people', which resulted in a permanent change to the delivery of Dementia services in the North West. As Project Manager on the INTERRG 'Building Capacity for Service Design within Public Services' Project, she worked with over 15 public bodies (including the Department of Public Expenditure and Reform, the Department of Education and Skills, the Health Service Executive and the Revenue Commissioners). On this project she trained over 170 staff in the public sector, resulting in direct changes to the delivery of services. On a strategic level, she has worked on the SEE (Sharing Experience Europe – project funded by the EU's European Design Innovation Initiative) working with 11 partners across Europe to highlight the benefits of design-led innovation; and was an expert advisor on the development of a key report to Government which highlighted the importance of design called Design-Driven Innovation: Why it Matters for SMEs.

She continues to research and implement user-centered design, particularly in the area public sector and healthcare reform.
|   | Project | Role | Funding Body / Program | Description | Start Date | End Date | Award (€) |
| --- | --- | --- | --- | --- | --- | --- | --- |
| | Living Independently - Older person's needs in the home | PI | Private Funder / Industry: SME | | 03-MAY-21 | | 20000 |
| | Curriculum Design for Blended Learning (CDBL) | Co-PI | national forum for the enhancement of teaching and learning / Government State Bodies | | 31-AUG-20 | 02-JUL-21 | 60000 |
 
Year
Publication
2021
'Accessing community dementia care services in Ireland: Emotive barriers for caregivers'
Ryan, Linzi (2021) 'Accessing community dementia care services in Ireland: Emotive barriers for caregivers'. Health and Social Care in the Community, [Details]
2015
'Moving towards user-centred services in the Public Sector'
Hadden, H; Ryan, L. (2015) 'Moving towards user-centred services in the Public Sector'. ITERATIONS Design Research and Practice Review, 02 (01):24-29 [DOI] [Details]
2014
'Cultural Barriers to the Transition from Product to Product Service in the Medical Device Industry'
Ryan, Linzi; Tormey, David; Share, Perry (2014) 'Cultural Barriers to the Transition from Product to Product Service in the Medical Device Industry'. THE INTERNATIONAL JOURNAL OF (IJSSMET), 5 (2):36-50 [Details]
2012
'An investigation of product service system models'
Ryan, Linda (2012) 'An investigation of product service system models'. THE INTERNATIONAL JOURNAL OF (IJSSMET), 3 (2) [Details]
Year
Publication
2012
Constraints of Service Development within the Medical Device Industry: A Preliminary Study
Ryan, Linda; Tormey, David; Share, Perry (2012) Constraints of Service Development within the Medical Device Industry: A Preliminary Study Advanced Materials Research , pp.733-739 [Details]
2011
Comparison of research based vs. industry developed PSS models
Ryan, Linzi; Tormey, David; Share, Perry (2011) Comparison of research based vs. industry developed PSS models International Conference on Exploring Services Science , pp.216-226 [Details]
Year
Publication
2021
Presentation of research findings from 'Accessing community dementia care services in Ireland: Emotional barriers for caregivers'.
NA (2021) Presentation of research findings from 'Accessing community dementia care services in Ireland: Emotional barriers for caregivers'. [Oral Presentation], 14th World Congress On Alzheimers & Dementia, Dubai, UAE [Details]
| | Year | Title | Awarding Body |
| --- | --- | --- | --- |
| | 2010 | Marion McAneney Graduate Research Award | Intertrade Ireland |
| | 2018 | Guest lecturer | CIT |
| | 2013 | Winner of the Irish finals of the Microsoft Imagine Cup | Microsoft |
| | 2008 | Bee Purple Enterprise UK Awards | University of Brighton |
BSc Product Design (Marketing & Innovation)
PD201 Design History & Culture
PD262 Societal Challenges & Service Innovation
PD309 Human Computer Interaction

MSc Design Innovation, Maynooth University
PD616 Service Innovation

MSc Digital Health Transformation, University of Limerick
CS6024 Digital Health & Well-being in the Community