You are welcome to the website of the ALL Institute.
This newly established and inclusive research institute focuses on the development and application of appropriate technologies, person-centred systems and evidence-based policies and laws in order to empower people across their life course and enhance their quality of life. By thinking through the context and meaning of people's lives, ALL's research promotes a comprehensive and human-rights based approach to social inclusion and participation. We provide an unparalleled interdisciplinary environment. We work across disciplines, sectors and, while remaining committed to independent research, we collaborate with civil society, policy makers, industry, intergovernmental organizations, United Nations agencies and most particularly individuals, especially those belonging to different marginalised groups.
People live their lives across many boundaries, and to contribute meaningfully to assisting living and learning we have to traverse these boundaries too!
The members of the ALL Executive are: Mac MacLachlan, Deirdre Desmond, Delia Ferri, Simon Ahern, Derek Barter, Michael Cooke, Katriona O'Sullivan, David Prendergast, Linzi Ryan, Jamie Saris, Delma Byrne and Rudi Villing.
Please feel free to contact directly any of the people mentioned on these pages. For more general enquires please contact the ALL Institute Administrator.
Prof. Deirdre Desmond, Prof.Mac MacLachlan and Prof. Delia Ferri (pictured below)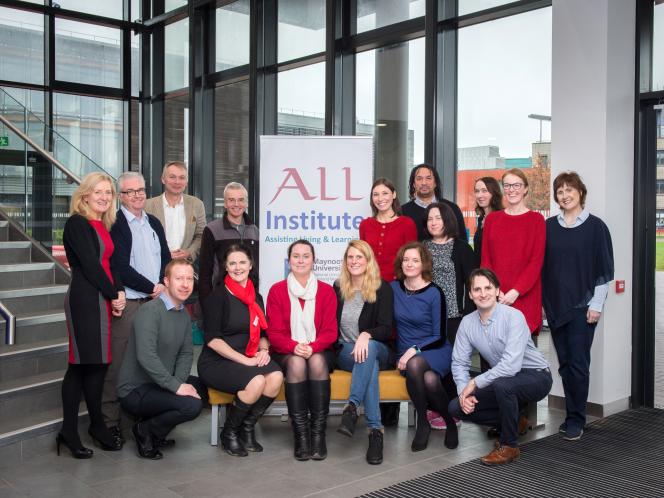 Some members of the ALL Institute from the Departments of Psychology, Law, Computer Science, Adult and Community Education, Electronic Engineering and the Access Office