You are welcome to the website of the ALL Institute.
This newly established and inclusive institute reflects the fast-moving nature of the field and will also influence its development. We are focused on the pull of addressing human problems, rather than the push of dazzling new technologies. By thinking through the context and meaning of people's lives we seek to assist them to enhance their quality of life. We provide an unparalleled interdisciplinary environment. We work across disciplines, sectors, and the supply chain; with individual makers, industry, government, civil society, United Nations agencies and most particularly, users. In doing this we aren't trying to make it complicated, we are simply recognizing that it is complicated! People live their lives across many boundaries and to meaningfully contribute to assisting living and learning we have to traverse these boundaries too.
I hope you will be interested to read these pages. Please feel free to contact directly any of the people mentioned on these pages. For more general enquires please contact the ALL Institute Administrator, Hilary Hooks.
Join us and become a member of the ALL Institute
Dr. Deirdre Desmond, Prof Mac MacLachlan and Prof. Delia Ferri (pictured below)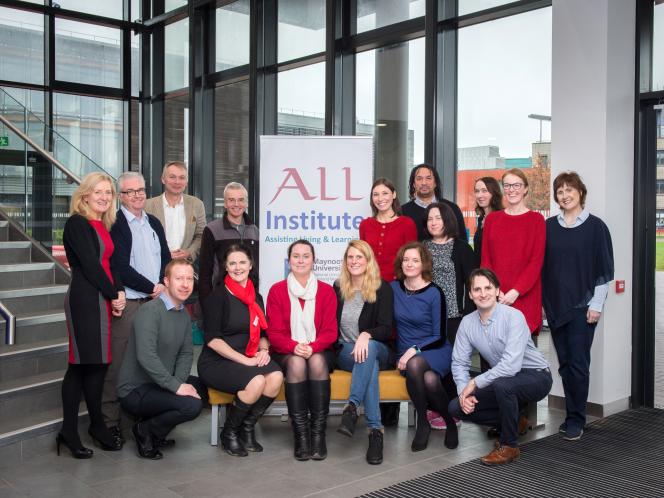 Some members of the ALL Institute from the Departments of Psychology, Law, Computer Science, Adult and Community Education, Electronic Engineering and the Access Office