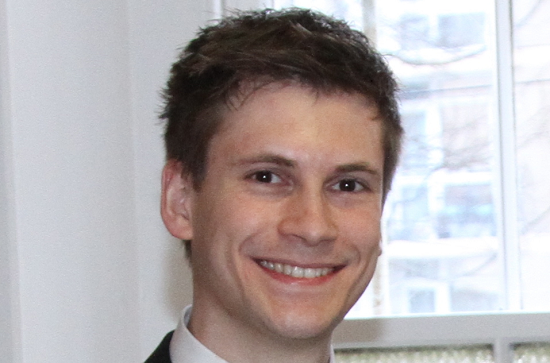 Assistant Professor
New House
Ground
44
(01) 474 7536
Ollie joined the Department of Law in August 2018. His law degrees (PhD 2012-16, MJur 2011-12, LLB 2008-11) were obtained from Durham University, .

Ollie researches the impact of law on social issues, and has particular interests in:

EU health policy;
drug, alcohol and addiction policy;
homelessness policy.
He also has research interests in legal pedagogy.
At Maynooth, Ollie teaches EU Law, Legal Research Methods, and Public Health Law. He is the Programme Chair for the Law Department's Dual Degree which is run with the Catholic University of Lyon (UCLy). He is also Chair of the LLM Global Legal Studies Programme.

Outside Maynooth, Ollie is a member of the Editorial Team of the European Journal of Risk Regulation, and has advised the WHO Regional Office for Europe on alcohol regulation.
 
Year
Publication
2019
'Multinational Food Corporations and the Right to Health: Achieving Accountablity Through Mandatory Human Rights Due Diligence?'
O Bartlett (2019) 'Multinational Food Corporations and the Right to Health: Achieving Accountablity Through Mandatory Human Rights Due Diligence?' In: A Garde, O de Schutter and J Curtis (eds). Ending Childhood Obesity: A Challenge at the Crossroads of International Economic and Human Rights Law. Cheltenham: Edward Elgar. [Details]
2017
'EU public health law and policy - on the rocks? A few sobering thoughts on the growing EU alcohol problem'
Oliver Bartlett and Amandine Garde (2017) 'EU public health law and policy - on the rocks? A few sobering thoughts on the growing EU alcohol problem' In: Tamara Hervey, Callum Young, Louise Bishop (eds). Research Handbook on EU Health Law and Policy. Cheltenham: Edward Elgar. [Details]
2015
'The EU Platform and the EU Forum: new modes of governance or a smokescreen for the promotion of conflicts of interest?'
Oliver Bartlett and Amandine Garde (2015) 'The EU Platform and the EU Forum: new modes of governance or a smokescreen for the promotion of conflicts of interest?' In: Alberto Alemanno and Amandine Garde (eds). Regulating Lifestyle Risks: The EU, Alcohol, Tobacco and Unhealthy Diets. Cambridge: Cambridge University Press. [DOI] [Details]
 
Year
Publication
2018
'Reforming the Regulation on Spirit Drinks – an Example of Better Regulation?'
O Bartlett (2018) 'Reforming the Regulation on Spirit Drinks – an Example of Better Regulation?'. European Journal of Risk Regulation, 9 (2) [full-text] [Details]
2017
'The EU's failure to support Member States in their implementation of the WHO Recommendations: How to ignore the elephant in the room?'
Oliver Bartlett and Amandine Garde (2017) 'The EU's failure to support Member States in their implementation of the WHO Recommendations: How to ignore the elephant in the room?'. European Journal of Risk Regulation, 8 (2):251-269 [DOI] [Details]
2016
'Towards an Assessment of Minimum Unit Pricing Measures without Properly Contextualising them?'
Oliver Bartlett and Amandine Garde (2016) 'Towards an Assessment of Minimum Unit Pricing Measures without Properly Contextualising them?'. European Journal of Risk Regulation, 7 (4):810-813 [DOI] [Details]
2016
'Minimum Unit Pricing for Alcohol May Not be a Proportionate Public Health Intervention'
Oliver Bartlett (2016) 'Minimum Unit Pricing for Alcohol May Not be a Proportionate Public Health Intervention'. European Journal of Risk Regulation, 7 (1):218-222 [DOI] [full-text] [Details]
2016
'The EU's Competence Gap in Public Health and Non-Communicable Disease Policy'
Oliver Bartlett (2016) 'The EU's Competence Gap in Public Health and Non-Communicable Disease Policy'. 5 (1):50-81 [DOI] [full-text] [Details]
2014
'Distilling Prospects: Reflections on the Proportionality of Minimum Unit Pricing under EU Law'
Oliver Bartlett (2014) 'Distilling Prospects: Reflections on the Proportionality of Minimum Unit Pricing under EU Law'. European Journal of Risk Regulation, 5 (1):73-78 [DOI] [full-text] [Details]
2013
'Time to seize the (red) bull by the horns: the EU's failure to protect children from alcohol and unhealthy food marketing'
Oliver Bartlett and Amandine Garde (2013) 'Time to seize the (red) bull by the horns: the EU's failure to protect children from alcohol and unhealthy food marketing'. European Law Review, 38 (4):498-520 [full-text] [Details]
2013
'Under the influence? The Alcohol Industry's Involvement in the Implementation of Advertising Bans'
Oliver Bartlett (2013) 'Under the influence? The Alcohol Industry's Involvement in the Implementation of Advertising Bans'. European Journal of Risk Regulation, 4 (3):383-388 [DOI] [Details]
2018
'Power, Policy Ideas and Paternalism in Non-Communicable Disease Prevention'
O Bartlett (2018) 'Power, Policy Ideas and Paternalism in Non-Communicable Disease Prevention'. European Law Journal, [DOI] [Details]
European Union Law
Legal Research Methods
Public Health Law