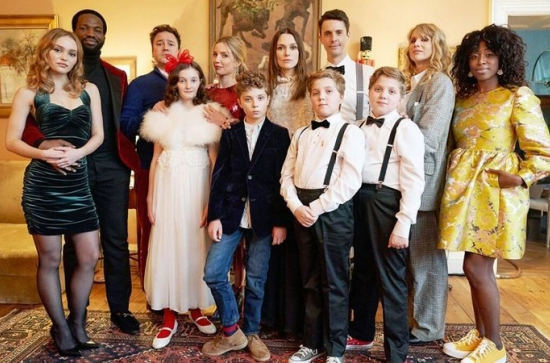 Friday, December 17, 2021 - 15:30
In this opinion piece relating to the movie Silent night starring Keira Knightly the authors discuss why Silent Night is the anti-Christmas movie.
'Silent Night is a new breed of Christmas movie for the climate change generation. It disrupts our normative expectations of the genre and yet, in its depiction of our worrying global environmental reality, it is perhaps the ideal Christmas movie for the current context of planetary crisis and increasing social anxiety regarding Covid-19. The Christmas movies that we are more familiar with reflect life as it was during the 'old normal'. As public belief in an eventual return to this 'old normal' wavers, this Christmas movie similarly appears to have lost hope.'
Dr Julie Anne Rodgers is Associate Professor in French in the School of Modern Languages at Maynooth University. Peadar Kearney is Assistant Lecturer in French and a PhD researcher in the School of Modern Languages Maynooth University He is also an Irish Research Council awardee.
RTÉ Brainstorm is a unique partnership with seven Irish third-level institutions, and provides academics and researchers with an important platform to bring new thinking, ideas and perspectives in their areas of expertise into the public domain via RTÉ.ie.