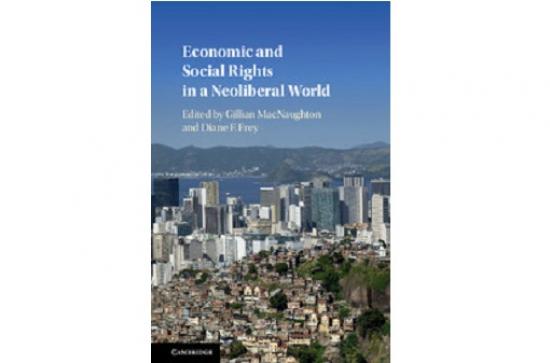 Tuesday, June 26, 2018 - 12:15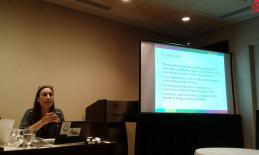 ALL member, Ana Maria Sanchez Rodriguez has had a chapter in a new book published. Here is the full citation:
Rodríguez, A. M. S. (2018). Contesting Neoliberalism: Bringing in Economic and Social Rights to End Violence against Women in Mexico. In G. MacNaughton & D. F. Frey (Eds.), Economic and Social Rights in a Neoliberal World (pp. 173): Cambridge University Press.
Table of Contents
1. Introduction Gillian MacNaughton and Diane F. Frey Part I. Economic and Social Rights under Neoliberalism: 2. Inequality, neoliberalism and human rights James Heintz
3. Neoliberalism's law in Peru: a model Felipe Ford Cole
4. Governing risky childhoods: how neoliberal governance prescriptions rule out social rights in Israel Asa Maron
5. Neoliberalism and the privatization of social rights in education James Murphy
6. Equality rights beyond neoliberal constraints Gillian MacNaughton Part II. Economic and Social Rights in Times of Crisis:
7. A hierarchy of comfort? The CESCR's approach to the 2008 economic crisis Ben T. C. Warwick
8. Do metrics matter? Accountability for economic and social rights in post-revolution Egypt Allison Corkery and Heba Khalil
9. Contesting neoliberalism: bringing in economic and social rights to end violence against women in Mexico by Ana María Sánchez Rodríguez
10. Challenging neoliberalism: making economic and social rights matter in the peacebuilding agenda Amanda Cahill-Ripley Part III. Economic and Social Rights in Development:
11. Developmental states, neoliberalism and the right to food: Brazil and South Africa Sakiko Fukuda-Parr 12. Human rights informed the sustainable development goals but are they lost in New Zealand's neoliberal aid program? Carmel Williams and Alison Blaiklock
13. Neoliberal developmentalism in South Korea and the unfulfilled promise of economic and social rights Joo-Young Lee Part IV. Accountability for Economic and Social Rights: 14. Social justice, neoliberalism and labor standards at the International Labour Organization Diane F. Frey
15. Neoliberal geographies and the justiciability of economic and social rights Jean Carmalt 16. Can human rights challenge neoliberal logics? Evidence from water and sanitation rulings in São Paulo, Brazil LaDawn Haglund
17. Conclusion Diane F. Frey and Gillian MacNaughton.
Click here for more information on the book: Economic and Social Rights in a Neoliberal World;
Ana's research is funded by: