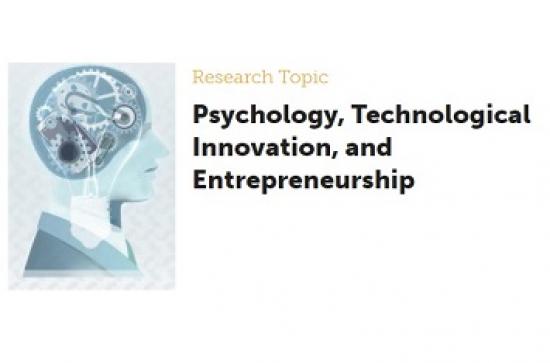 Friday, February 16, 2018 - 14:45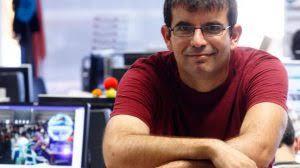 All Member, Dr. Unai Diaz-Orueta is to co-edit a Frontiers Special Issue: Research Topic - Psychology, Technological Innovation, and Entrepreneurship.
Psychology, Innovation and Entrepreneurship have always gone hand in hand. This is not anything new. What is new, however, is the need for Psychology to find its place in a changing, competitive environment and so respond to problems of the 21st century and the Knowledge Society that we live in.
This new environment and new reality should lead us to ask a number of questions, so that we may be able to address the demands of society. Is Innovation a necessity within Psychology? What does Psychology contribute to education for technological innovation and entrepreneurship? Does the science of Psychology accept Entrepreneurship as an area of study within its horizons? What does it mean to be competent in innovation and entrepreneurship today? Might this be an avenue that creates jobs for our new Psychology graduates? Is it a motive for upgrading professional skills? Should this area become a new psychological discipline?
Bringing these concerns into focus, the present Research Topic seeks to address three objectives: (1) to understand and assess psychological processes typical of innovation and entrepreneurship; (2) to establish skills and competencies for innovation and entrepreneurship; (3) to present technology innovations typical of professional psychology today, and to share innovation and entrepreneurship experiences from the sphere of Psychology. In short, this Research Topic seeks to analyze the knowledge, know-how and mindset of the competency for innovation and entrepreneurship, as an object of study and research within Psychology.
We would like this Research Topic to be an exchange of knowledge, experimentation and motivation, in order to mark a path forward toward the study of Innovation in the science and profession of Psychology. Further reflection from scholars and professionals, with their contribution of conceptual and empirical aspects, is essential for coming to a definition of the area of Innovation and Entrepreneurship within Psychology. The aim of this collection is to make a good start in this exciting new direction.
More about Frontiers Special Issue: Psychology, Technological Innovation, and Entrepreneurship