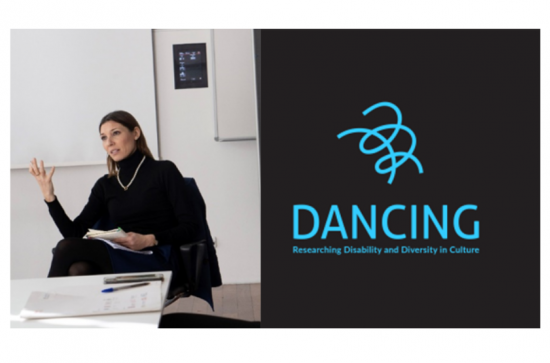 Tuesday, August 22, 2023 - 10:45
The ERC funded DANCING research project based at the School of Law and Criminology and ALL Institute under the lead of Principal Investigator Professor Delia Ferri will host the DANCING Mid-Term Academic Conference on 4 September 2023 at Maynooth University and warmly invite all interested to attend.
The DANCING Mid-Term Academic Conference aims to take stock of the research conducted so far and to situate DANCING in broader scholarly debates. This conference marks the halfway point of the project. Being academic in nature, it offers the opportunity to present the interim findings and preliminary results of DANCING to the academic community and gather feedback. Further, this Mid-Term Academic Conference aims to link DANCING to current debates in EU law, to engage with interdisciplinary scholarship on disability, and to discuss participatory research approaches. The conference will feature several guest speakers and discussants, including Professor Joana Mendes (University of Luxembourg), Professor Giuseppe Martinico (Scuola Superiore Sant'Anna Pisa), Professor Lisa Waddington (Maastricht University), Professor Anna Lawson (University of Leeds) among many others.
Professor Delia Ferri and the DANCING team are delighted to welcome Professor Gráinne de Búrca of New York University and the European University Institute as closing keynote speaker of the conference.
Moreover, following the conference all participants and attendees are warmly invited to attend an accessible concert performance graciously organised in collaboration with the Department of Music, and in particular Dr Antonio Cascelli of Maynooth University.
For further information on the conference, please find the programme on the event page of the School of Law and Criminology and the DANCING website.