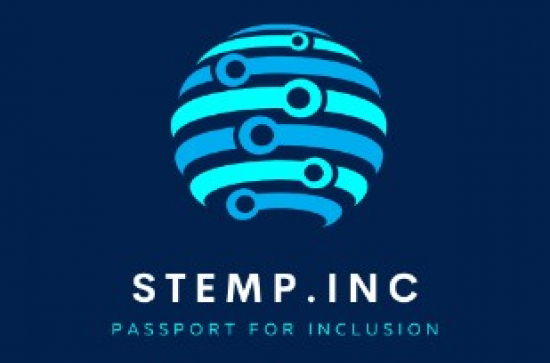 Monday, May 23, 2022 - 15:45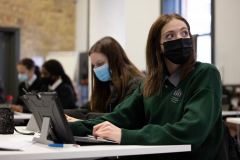 CELEBRATION

STEM Passport for Inclusion

Tuesday May 24th
The graduation of STEM Passport for Inclusion students will take place in Maynooth University 24th May in Iontas Lecture theatre. The STEM Passport for Inclusion is a SFI Discover Project spearheaded by Dr Katriona O'Sullivan, ALL Institute-Maynooth University in partnership with Microsoft, MTU, Accenture, teen-turn and the RDI Hub.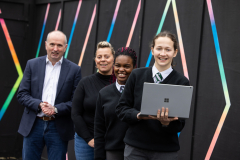 200 Senior cycle girls from across Leinster will receive a certificate for participating in the newly developed 5 credit level 6 certificate in 21st STEM Skills. Munster Technological University will award 50 additional bonus points to girls who have successfully completed the programme and apply through the CAO for select MTU Kerry campus STEM programmes.

The aim of the programme is to provide STEM pathways to under-served communities across Ireland. This first group of students will be able to use the STEM credit to access STEM courses in Munster Technological University. In addition to the points bonus, the students took part in STEM lab days throughout the year and mentoring sessions- 125 women from Microsoft and Accenture spent 20 hours supporting these young women to see themselves in STEM. Having completed the module the students can stay connected to the programme through the bespoke platform created for the project which connects educational institutions and industry partners with the participants for potential study or work opportunities.

Dr Katriona O'Sullivan notes that "the graduation of the girls from the Leinster group marks a landmark day in their potential futures in STEM but also marks the significance of increasing young women's engagement in STEM as they are currently underrepresented in STEM courses and in industry. MTU have shown leadership in STEM education by providing senior cycle girls who participated in this programme in Munster and Leinster with a university accredited qualification AND attaching a 50 point Leaving Certificate bonus to the qualification. This opens the door to STEM university courses for girls in new and innovative ways, and we hope in the next phase of this programme we can build a national STEM pathway for under-served girls".

The award ceremony will see almost 180 senior cycle girls from across Leinster receive their certificates. The participants and their families will be welcomed to Maynooth University and Vice President for EDI Gemma Irvine and Dr Katriona O'Sullivan who has championed the project for Maynooth University. Minister for Education Norma Foley has prepared a congratulatory speech for the students and Eimear Michael and Kirsty McCarthy from Microsoft Ireland will share their journeys to STEM on the day.