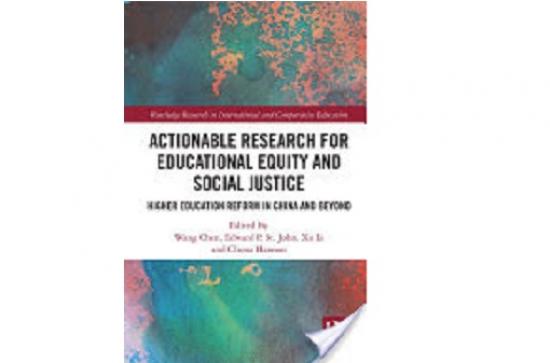 Thursday, June 14, 2018 - 12:00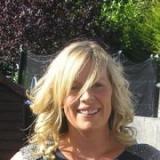 Full Citation
Hannon, C., & O'Sullivan, K. (2018). Responding to the Global Access Challenge: Expanding College and Career Opportunities for Students from Low-SES Communities in Ireland. In Actionable Research for Educational Equity and Social Justice (pp. 86-107). Routledge.
Description
In Ireland, the likelihood of attaining a higher education qualification continues to be mainly determined by place of birth, family background, and income. Increasing inequality fundamentally affects core experiences of human development like health, housing, education, and the ability to make a livelihood. The challenge of expanding college opportunities for low-SES students takes place under a broader canopy that includes rapid technological change, globalisation, and a massified higher education system.
This chapter presents an overview of the Irish context in respect to college access and presents evidence of its impacts using an action-inquiry study from Trinity College, University of Dublin, Ireland. We build on the work of Walker, Peppin-Vaughan, McLean, and Dison (2009), Tikly and Barrett (2011) and Wang (2011) to present the capability approach as complementary to theories of social and cultural capital in responding to the global access challenge. We start with a discussion of the access challenge and policy responses within Ireland, then propose the capability approach as a complementary framework to theories of social and cultural reproduction in considering how best to evaluate and shape policy responses. Drawing on an action inquiry case study in the Irish context, we explore the impact of the TA21-CFES project on the developing capability sets of Irish second level students and their aspirations to progress to higher education. Finally, we present the usefulness and some limitations of the capability approach as a lens through which to rethink how we design, implement and evaluate widening participation practice and …
Full Citation (2)
O'Sullivan, K. Robson, J., & Hannon, C. (2018). Migrating Innovations Across National Boundaries: Starting Early Access Interventions in the United Kingdom. In Actionable Research for Educational Equity and Social Justice(pp. 108-128). Routledge.
Description
In the UK, there is solid, longitudinal data about the positive effects of participation in higher education (HE), not only on the economic status of the individual but also on their health, happiness, democratic engagement, and the life-chances of their children (Bynner et al., 2002; Schuller, Preston, Hammond, Brassett-Grundy, & Bynner, 2004). In the next decade, it is expected that 83% of all new employment will be in professional areas and will require a postsecondary qualification (Milburn, 2012); if the UK is to remain competitive in the changing economic market, it is crucial that more people to gain access to a HE qualification. The proportion of 17-to 30-year-olds progressing to HE has increased from just 5% in 1960 to 47% in 2010 (NCIHE, 1997). However, these changes mask growing disparities between who has access to HE and who does not. For example, young people with professional parents are three …