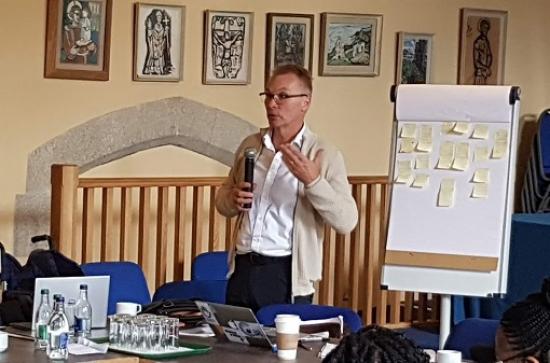 Monday, September 10, 2018 - 11:15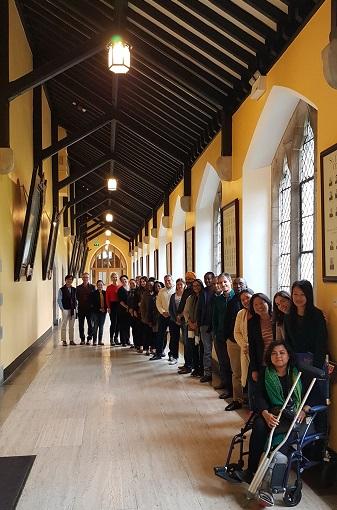 UN representatives from 18 nations across Africa, Asia, Latin America and the Arab states will this week attend a training programme run by Professor Malcolm MacLachlan, Director of the ALL Institute: Assisting Living & Learning at Maynooth University.
The United Nations Partnership on the Rights on Persons with Disabilities (UNPRPD) Programme is a unique collaborative effort that brings together UN entities, governments, organisations of persons with disabilities and the broader civil society.
The UNPRPD Knowledge Management Training programme works in partnership with Irish Aid, and has so far worked with more than 20 countries. Professor MacLachlan has been the Knowledge Management Lead for the programme since its inception five years ago.
The UNPRPD supports the implementation of the Convention on the Rights of Persons with Disabilities (CRPD) by coalition-building, facilitating dialogue and capacity development at the country, regional and global levels. Professor MacLachlan said: "This training programme helps to change societal structures that, sometimes unwittingly, oppress and produce inequality. By working with civil society, government and UN agencies in each country, the programme aims to support people with disabilities to realise their rights and participate fully in society, as equal citizens."
"The process of changing power structures that are embedded in policy and social institutions is often slow and can seem abstract. However, to do so allows for very real and concrete initiatives in education, employment, health and access to justice, to flourish and transform the lives of people with disabilities."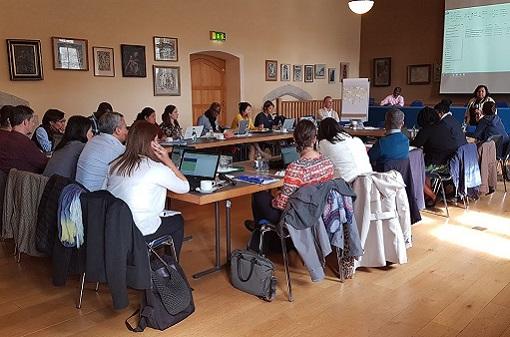 This year, a further 18 countries will participate: Benin, Malawi, Zambia, Zimbabwe, Namibia, Morocco, Djibouti, Bhutan, Cambodia, Pakistan, Timor Leste, Nepal, Macedonia FYR, Serbia, Guatemala, Peru, Uruguay, and the Dominican Republic.
Maynooth University will host an Ambassadorial Reception for the Knowledge Management Training Programme on Tuesday, 11 September to launch the training week.
The UN entities participating in the UNPRPD are the International Labour Organisation (ILO), the Office of the High Commissioner for Human Rights (OHCHR), the United Nations Department for Economic and Social Affairs (UNDESA), the United Nations Development Programme (UNDP), the United Nations Educational, Scientific and Cultural Organization (UNESCO), the United Nations Population Fund (UNFPA), the United Nations Children's Fund (UNICEF), the United Nations Entity for Gender Equality and the Empowerment of Women (UN Women) and the World Health Organization (WHO).