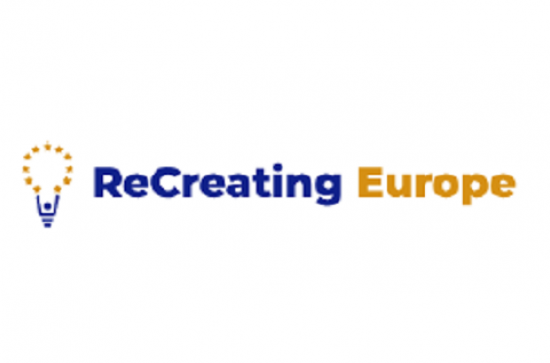 Tuesday, March 23, 2021 - 09:30
Vacancy: Research Assistant (ReCreating Europe Project), Department of Law, Maynooth University.
Due to recent success in the competitive EU Horizon 2020 funding, we are seeking a Research Assistant to join our ReCreating Europe - Rethinking Digital Copyright Law for a Culturally Diverse, Accessible, Creative Europe.
The project aims to assess the regulatory framework for copyright in the digital society, with a view to enhancing cultural diversity and access to culture. The project as a whole has been awarded 3.1million euro, and includes partners from Estonia, The Netherlands, Hungary, Italy, the UK and Denmark.
The Maynooth team, led by Prof. Ferri and Dr Higgins, will conduct research on the legal and technological challenges in accessing copyrighted materials of selected vulnerable end-users who face structural inequalities, such as people belonging to minority groups and people with disabilities, and will evaluate the adequacy of existing EU regulatory responses to tackle such problems.
We are looking to appoint a candidate to conduct legal research in respect of access to digital culture for people with disabilities and members of minority groups. We are looking for a candidate willing to undertake empirical research, including undertaking interviews with stakeholders, with excellent knowledge of international human rights law, especially with regard to the rights of minorities and the rights of people with disabilities, and very good knowledge of EU law.
Applications open until midnight Friday, 9th April 2021.