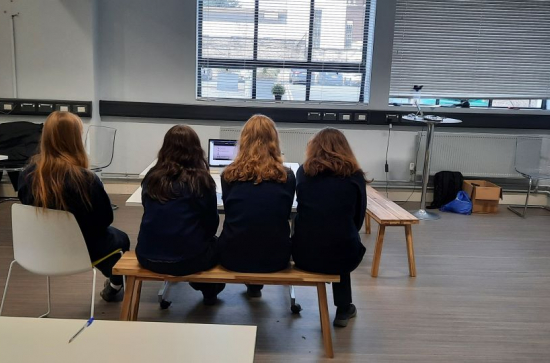 Monday, January 24, 2022 - 11:00
Wonderful article by RTÉ highlighting Digital Wealth & STEM Passport for Inclusion projects being led by Assisting Living and Learning (ALL) Institute member Dr Katriona O'Sullivan and Microsoft addressing digital inequality in education and increase the number of girls engaging in Science, Technology, Engineering, and Maths subjects.
The collaboration is designed to further strengthen Ireland's future talent pipeline and reinforce the country's digital leadership.
The Digital Wealth project is a school outreach programme, which aims to address digital poverty and increase the digital capacity of over 1,000 students across Ireland who currently have restricted access to technology and digital skills.
The project will also focus on upskilling 300 teachers with the digital skills required to introduce coding and computational design to the classroom.
The Microsoft Dream Space team will deliver hands-on sessions to students around Artificial Intelligence, design thinking and computational thinking.
Teachers will also have the opportunity to learn new teaching strategies focused on STEM and accessibility.
The team will deliver a STEM based module to a cohort of students within the School of Education in Maynooth University, designed to empower them as student teachers to deliver enhanced STEM based lessons whilst on placement in the participating Digital Wealth schools.
Read article in full here: https://www.rte.ie/news/business/2022/0123/1275409-microsoft-and-maynooth-address-digital-inequality/
For more information on the projects see here: https://www.maynoothuniversity.ie/all-institute/all-projects/stem-passport-inclusion