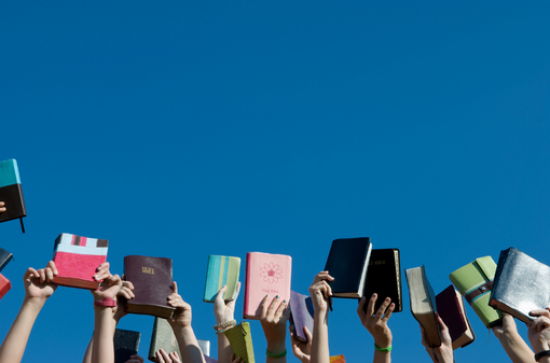 Tuesday, January 10, 2023 - 09:45
Maynooth University has published 'The Youthreach Employee Wellbeing Report 2022: A review of employees experience of working in the Youthreach Sector'. This national study reports on the experience and wellbeing of frontline staff working in the Youthreach Further Education and Training (FET) programme.

The report indicates significant challenges facing frontline Youthreach staff including workload pressures, difficulties taking time-off, inadequate infrastructure, and a lack of recognition of their role and responsibilities.

The report also highlights the dedication and commitment of Youthreach staff to their student cohort who often come from marginalised and disadvantaged communities and have dropped out of mainstream education pre-Leaving Certificate.

The Youthreach Programme is the Irish government's primary response to early school leaving and is designed to provide young people with access to education and training, progression and social inclusion. It is an integrated education, training and work experience programme that has a strong emphasis on personal development. The programme operates country-wide across 112 Youthreach centres, with 6,779 learners in 2020.

One-third of the Youthreach sector, some 325 staff, responded to a survey developed by researchers in the Department of Adult and Community Education at Maynooth University in December 2021. Almost half of the respondents worked in the role of a resource person (47%), followed by teachers (31%), Centre coordinators (15%), Centre managers (4%) administrators and others (3%). The survey measured resilience, mental health, compassion fatigue and explored participants' experiences and sense of wellbeing while working at Youthreach.
The frontline Youthreach staff identified a lack of recognition at a systemic level, with participants describing a lack of awareness or consideration of the value of the Youthreach programme, especially by statutory agencies whose focus of attention, they suggest, is on mainstream school or Further Education and Training (FET) provision.
This lack of recognition and parity of esteem with teaching colleagues in second level education was mentioned most often as the main challenge facing Youthreach staff.
Participants noted pay levels, conditions, career progression, holidays and entitlements as key issues when compared to secondary teachers.
Some 80% of participants reported heavy workloads, with half regularly working in the evening, and a quarter regularly working over the weekend. Youthreach employees were found to take significantly less time off over weekends and holiday periods compared to second level teachers.
One quarter of participants reported burnout; this measure increased in likelihood with length of service in Youthreach. The sense of burnout was expressed by Youthreach staff, who experienced compassion fatigue due to the complex needs of learners within the Youthreach system.
Participants indicated that the complex needs of young people in Youthreach facing disadvantage and exclusion worsened during Covid-19, with participants describing the challenges of maintaining relationships with Youthreach learners significantly impacted by the pandemic.

Despite workplace stress, the findings nonetheless indicate wellbeing among Youthreach staff as relatively high, as employees reported significant psychological and social resilience that help them deal with work-related challenges, while also developing skills to help them cope with adversity.

Researchers also found that personal commitment, values and positive relationships that are formed between Youthreach employees and learners underpin the resilience of Youthreach staff.

Dr Michael Kenny, Associate Professor, Department of Adult and Community Education at Maynooth University explained: "Youthreach employees describe their commitment to young people and deep connection to learners' lives as bringing purpose and meaning to their own work and life, despite the significant challenges they face. This report reveals the valuable contribution of the Youthreach programme and Youthreach staff in supporting vulnerable young people who have left school early."

Speaking to the educational approach of the Youthreach Programme, Dr Bernie Grummell, Associate Professor, Department of Adult and Community Education at Maynooth University comments "The distinctive value of the person-centred and holistic education provided by Youthreach which builds positive relationships with students in safe environments is clear. This is crucial for learners who have had negative experiences in their school education. The positive learning and relationships that Youthreach provides in our education system needs to be recognised at a sectoral level, especially in terms of ensuring parity of esteem between Youthreach staff and their colleagues at second level."

Dr Jolanta Burke, Associate Professor at the Centre of Positive Psychology and Health, RCSI, University of Medicine and Health Sciences, said: "The report demonstrates the strength and resilience of Youthreach employees. However, it has also highlighted the need for significant changes to happen in the Youthreach sector to prevent employees' distress. More action needs to be taken by the Department of Education to reduce the risk factors impacting employees' wellbeing."