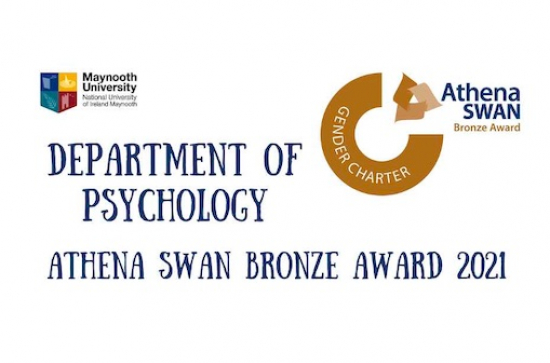 Wednesday, October 20, 2021 - 14:00
The Department of Psychology was delighted to receive an Athena SWAN Bronze Award by Advance HE on Wednesday 20th October 2021. The department was one of a number of departments across Irish intuitions to receive an award at this ceremony, which was also attended by Professor Eeva Leinonen, President of Maynooth University, and Simon Harris, Minister for Further and Higher Education. This award signifies a formal recognition of our commitment to ensuring equality among staff and students in the department.
Pictured are members of the Departmental Athena Swan self-assessment team. From left to right; Prof. Deirdre Desmond, Dr, Bryan Roche, Dr. Rebecaa Maguire, Dr. Philip Hyland, Prof. Sinead McGilloway (photo: Daniel Balteanu / Maynooth University).