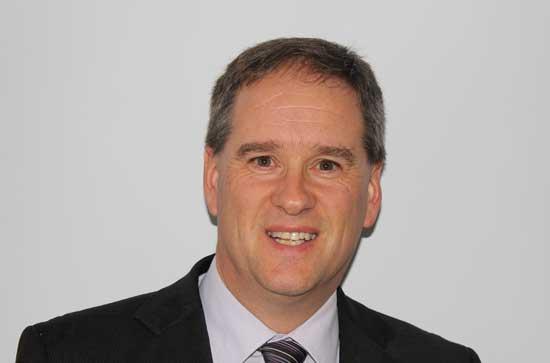 Tony qualified as a primary teacher from St. Patrick's College Drumcondra, and taught in St. Colmcille's NS, Knocklyon for many years. He was seconded to the PCSP and delivered in-service training in Physical Education nationally, before working as a cuiditheoir in PE & SPHE. Tony completed an M.Ed in Inclusive Physical Education in 2008 and has worked as a part-time lecturer in St. Patrick's College and Coláiste Mhuire, Marino before taking a full-time role in Froebel College of Education, Blackrock in 2008. He lectures in Physical Education and Digital Learning at the Froebel Department of Primary and Early Childhood Education, Maynooth University
,
and co ordinates the Curriculum, Methodology and Assessment modules for B.Ed and PMEd courses.
Current research projects:
A Digital Journey in Europe - Erasmus Plus project with partner primary schools and University partners in Ireland, Denmark, Finland and Italy looking at ICT practice

WiPEY - Wiring with iPads in early years - co research Scotens project with Dr. Jill Dunn, Stramillis University College, Belfast investigating use of iPads in writing lessons in partner primary schools in North and South of Ireland
Tony has supervised dissertation students for St. Patrick's College, Drumcondra, Froebel College of Education & Froebel Department, Maynooth University and Education Department, Maynooth University.
 
Year
Publication
2018
'Writing and iPads in the early years: Perspectives from within the classroom'
Dunn J.;Sweeney T. (2018) 'Writing and iPads in the early years: Perspectives from within the classroom'. British Journal of Educational Technology, [DOI] [IR Link] [Details]
Year
Publication
2012
Like Calves in the Field: Guided Discovery Methodology in Early Childhood Physical Education
Cosgrave, C. & Sweeney, T. (2012) Like Calves in the Field: Guided Discovery Methodology in Early Childhood Physical Education . In: McCarthy, U eds. Proceedings of the 6th Annual Physical Education, Physical Activity & Youth Sport (PEPAYS) Forum , pp.70-75 [Details]
2008
Teachers' perspectives on the inclusion of pupils with special education needs in the mainstream physical education class
Sweeney, T. & Coulter, M. (2008) Teachers' perspectives on the inclusion of pupils with special education needs in the mainstream physical education class . In: McPhail, A. & Young A eds. PE PAYS Research Forum [Details]
Year
Publication
2018
Multiplier Event for Erasmus+.
Sweeney, T, O'Neill, S. & Young K. (2018) Multiplier Event for Erasmus+. [Conference Organising Committee Member], Primary Education, The Digital Journey, Maynooth University [Details]
2018
Writing and iPads in the Early Years: Perspectives from Children and Teachers.
Sweeney, T. & Dunn, J (2018) Writing and iPads in the Early Years: Perspectives from Children and Teachers. [Oral Presentation], MITE International Conference on Mobile Technology, Galway Bay Hotel [Details]
2018
School Placement Seminar.
Sweeney, T. (2018) School Placement Seminar. [Conference Organising Committee Member], INTO Education Conference, Maynooth University [Details]
2017
Writing and iPads in the Early Years: Perspectives from Children and Teachers.
Dunn J & Sweeney T (2017) Writing and iPads in the Early Years: Perspectives from Children and Teachers. [Oral Presentation], European Early Childhood Education Research Association ( EECERA), Bologna, Italy [Details]
2014
Geocaching & Technology for Outdoor Education.
Sweeney, T (2014) Geocaching & Technology for Outdoor Education. [Oral Presentation], Computer Education Society of Ireland (CESI) Conference, GMIT, Galway [Details]
2012
Disc Golf.
Sweeney, T (2012) Disc Golf. [Oral Presentation], IPPEA Annual Conference, Marino Institute of Education [Details]
2012
Froebel and Guided Discovery in PE.
Sweeney T (2012) Froebel and Guided Discovery in PE. [Oral Presentation], International Froebel Conference, Froebel College of Education, Dublin [Details]
2008
Teachers' perspectives on the inclusion of pupils with special education needs in the mainstream physical education class.
Sweeney T & Coulter, M. (2008) Teachers' perspectives on the inclusion of pupils with special education needs in the mainstream physical education class. [Oral Presentation], rd National APA (Adapted Physical Activity) Conference, Building the right structures,, Killarney, Co.Kerry [Details]
2008
First Prize Winner – Best Poster: Teachers' perspectives on the inclusion of pupils with special education needs in the mainstream physical education class.
Sweeney, T & Counter, M. (2008) First Prize Winner – Best Poster: Teachers' perspectives on the inclusion of pupils with special education needs in the mainstream physical education class. [Poster Presentation (Refereed)], AfPE, National PESS Conference, 'Hitting the Target Missing the Point, Shaping the Future', Cheshire, UK [Details]
Professional Associations
| | Association | Function | From / To |
| --- | --- | --- | --- |
| | AIESEP | Member | 27-JUL-18 / |
| | Irish Primary PE Association (IPPEA) | Founder Member | / |