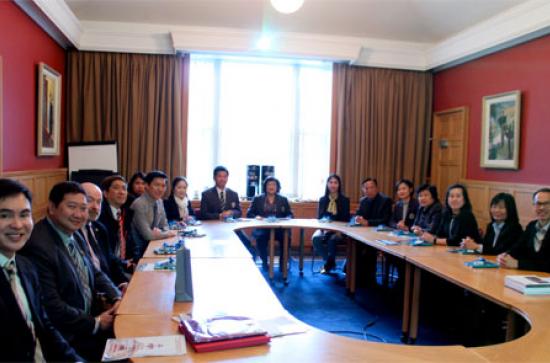 Tuesday, April 17, 2018 - 07:30
Srinakharinwirot University (SWU) is a public university located in Bangkok. It's a major research and teaching university with 20,000 undergraduates and 5,000 postgraduates.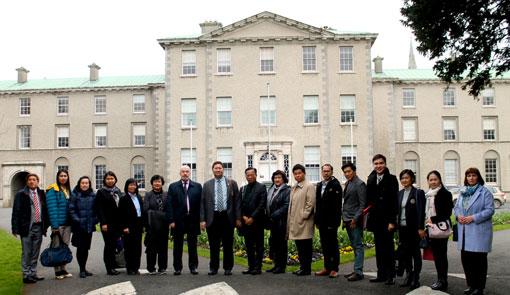 The President of the university; Assoc Prof Dr Somchai Santiwatanakul was accompanied by a 15 member delegation from the Social Sciences, Physical Education, Agricultural Product Innovation & Technology Faculties and The Graduate School.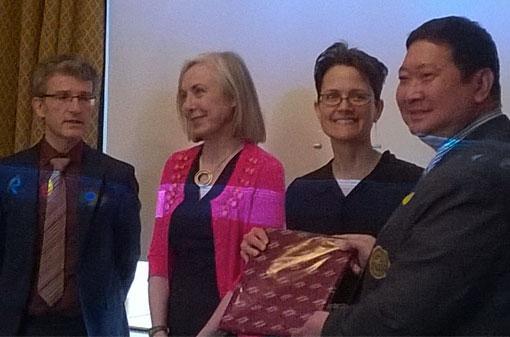 Professor Maria Pramagigore, Dean of Graduate Studies, Professor Mary Corcoran, Assoc Dean of Social Sciences and Dr Fabrice Rousseau, Head of the Department of Economics, Finance & Accounting represented Maynooth. It is hoped this visit will lead to academic collaboration between the two universities.