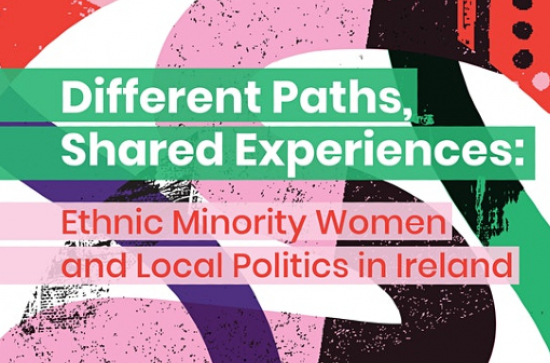 Friday, April 1, 2022 - 13:45
On Thursday, 31 March 2022, The National Traveller Women's Forum (NTWF) and AkiDwA virtually launched research by Dr Pauline Cullen (Sociology Department, Maynooth University) and Shane Gough. The research report titled, Different Paths, Shared Experiences: Ethnic Minority Women & Local Politics in Ireland, looks at Traveller, Roma & other ethnic minority & migrant women's experiences of local politics in Ireland.
The launch was chaired by Dr Catherine Day (Former Secretary General of the European Commission, Chair of the Governing Authority of University College Cork, and Chair of the Citizens' Assembly on Gender Equality).
The research was commissioned by the NTWF and AkiDwA and funded by the Irish Research Council and the Gender Equality Unit at the Department of Children, Equality, Disability, Integration and Youth.
Download the report here:
Report - Different Paths, Shared Experiences: Ethnic Minority Women and Local Politics in Ireland
Summary Report - Different Paths, Shared Experiences: Ethnic Minority Women and Local Politics in Ireland
See also related:
Women from ethnic minorities reveal abuse experienced on election trail via irishexaminer.com