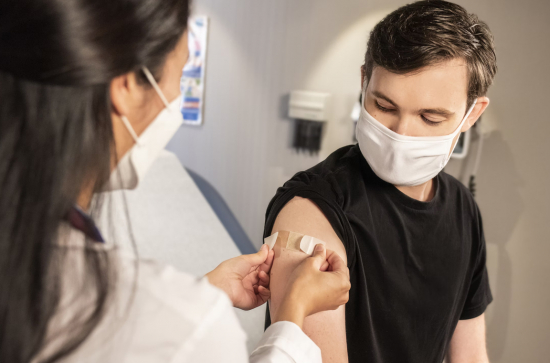 Monday, October 18, 2021 - 12:45
The HSE temporary vaccination clinic returns to campus tomorrow, Tuesday 19th October, to give the second dose of the vaccine. The clinic will also be open to those getting their first vaccine.
The vaccination clinic which is open to students, staff and members of the public, and will be located in the Sport Hall, as before. Opening times are 9:30-16:00, and photo ID and PPS number is required.
Those have not yet been vaccinated, can attend this clinic and get their first dose, but will then have to go to another centre to get the second dose. Information on the location of vaccination centres is available on the HSE website here
Reminder about precautions
The number of COVID cases in the country is increasing again, and we want to do everything we can to keep everyone safe, and to avoid reintroduction of more restrictions. Please remember:
To stay away if you have symptoms that could be COVID.
To wear your mask when indoors.
To take care to keep your distance whenever you can.