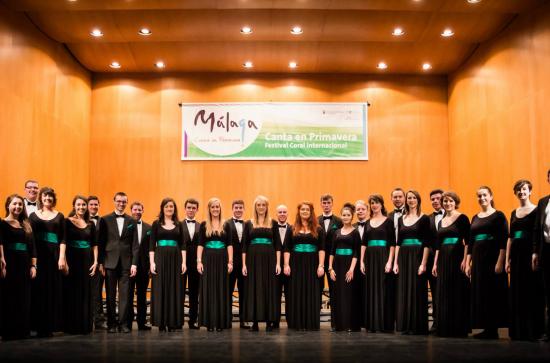 Tuesday, March 18, 2014 - 00:00
The Maynooth Chamber Choir, conducted by Michael Dawson, has been awarded two gold diplomas by the international jury of Interkultur at Canta en Primavera 2014 in Malaga.

The Chamber Choir competed in two categories 'Youth Choirs of Mixed Voices' and 'Sacred Choir Music', winning gold in both. The competition featured sixteen choirs from twelve countries, including Germany, USA, Russia, Sweden and Venezuela.

Established in 1988, to bring the Olympic idea to the choral community, Interkultur is the leading initiator and organiser of international choir competitions worldwide.