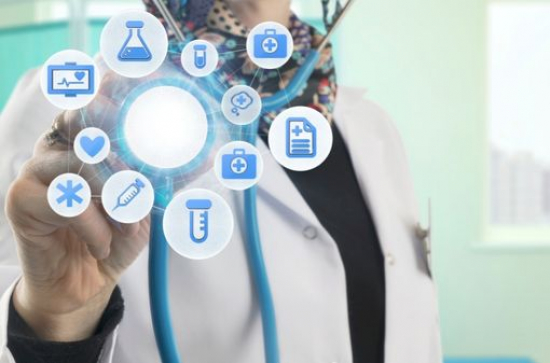 Tuesday, August 30, 2022 - 14:15
Maynooth University researchers are set receive €740,000 to support two important biology projects under the 2022 Health Research Board (HRB) Investigator-Led Projects (ILP).

The two researchers from Maynooth University will conduct cutting edge health research into antimicrobial-resistant pathogens, and an allergic reaction that affects the oesophagous, or food pipe. The HRB investigator-led projects are selected by an international panel of experts following a rigorous application process. As a matter of course, a public review was undertaken alongside the scientific peer review to assess whether the research is in the best interests of the patient or the general health of the population.
Successful projects were selected based on their scientific quality and innovation, impact, and feasibility. Each project will be funded for a maximum of four years.
The successful lead applicant in Population Health Research:
Dr Fiona Walsh, Department of Biology, Maynooth University (€368,221)
Investigation of hospital sanitary ware as reservoirs of persistent antimicrobial resistant pathogens and links to bloodstream infections: Implications for infection prevention and control
Infections caused by antibiotic resistant bacteria are more difficult to treat because of limited antibiotic choices and lengthen patient stays in hospital. Blood stream infections (BSI's) in particular are associated with increased illness and risk of death. These bacteria can survive and live outside the human body in areas that patients come into daily contact with such as toilets, sinks and showers. This project will investigate hospital sanitary ware for persistent reservoirs of high-priority antimicrobial resistant pathogens and identify their genomic relatedness to pathogens causing bloodstream infections within the hospital and across different Irish hospitals. The final goal is to provide the evidence needed for the infection prevention and control teams to be able to remove these bacteria and reduce the levels of patient infections from antibiotic resistant bacteria. This project is in collaboration with Beaumont Hospital, Cavan and Monaghan General Hospital, Cork University Hospital and Limerick University hospital.
The successful lead applicant in the Patient-Oriented Research:
Dr Joanne Masterson, Department of Biology & Kathleen Lonsdale Institute for Human Health Research, Maynooth University (€369,935)
Interrogating Steroid Non-responsiveness in the Irish Eosinophilic Oesophagitis Population.
Eosinophilic oesophagitis (EoE) is a rare, increasingly recognised disease where an immune cell (eosinophil) builds up in the oesophagus in response to allergens including foods. This damage can lead to vomiting, abdominal pain, difficulty swallowing, blockage, and with time scaring which may need surgery. EoE is a serious affliction that can lead to complex issues for the quality of life of patients and their families. This will be the very first study of this disease directly in Irish patients. This research will use innovative research approaches that will result in major advances towards filling gaps in clinical and scientific knowledge, including why up to 40% of individuals are non-responsive to steroids, the current standard medical treatment. The outcomes of this study could allow doctors to predict who might not respond, even before treatment commences, and possibly give early clues into novel alternative treatment options for these individuals. This project is in collaboration with Dr Claire Donohoe, Department of Surgery, St James' Hospital Dublin, Prof Susan Mc Kiernan, Department of Gastroenterology, St James' Hospital Dublin & Dr Niall Conlon, Department of Immunology & Allergy, St James' Hospital Dublin.
According to Dr Anne Cody, Head of Investigator-Led Grants, Research Careers and Enablers at the Health Research Board:
"ILP demonstrates the HRB's commitment to funding ground-breaking research that impacts on tomorrow's health and social care. We are delighted to be supporting such a variety of talented investigators, with expertise ranging from immunology to community health. The awardees and their projects have come through a very competitive process and represent the best of health research In Ireland."