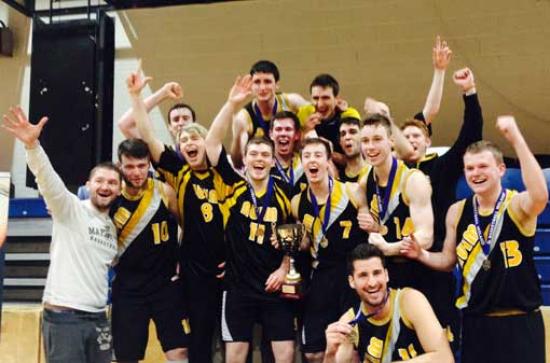 Thursday, March 20, 2014 - 00:00
The Maynooth University Men's basketball won the All-Ireland Colleges Division 2 final for the first time in its history on Wednesday 12 March. The college defeated Griffith College on a score line of 58-57, with Philip Neary hitting the go-ahead free throw with 4 seconds left in the game to seal the victory.
A close fought game throughout, Maynooth's defense and good offensive play from the game MVP, Javier Conde, eventually proved the difference between the sides.