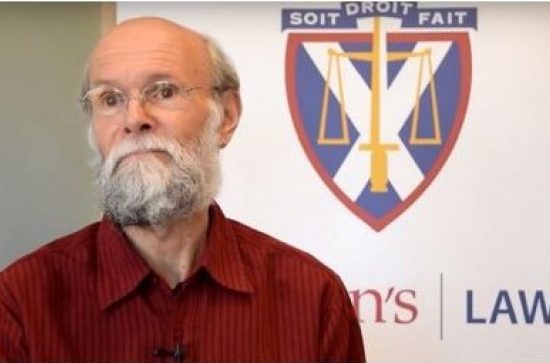 Wednesday, March 8, 2023 -

12:00

to

14:00
MU, Room TBC
Overview The global pandemic catalyzed a surveillance surge, both within public health and also in, for instance, education, workplaces, and transportation. Common features of surveillance, both desirable and otherwise, mushroomed, as corporations, sometimes working alongside governments, offered aid. The challenges for conventional policy were myriad and responses were frequently late, confused or ignored. A number of factors played roles, not least, one, that the language of "privacy" and even "data protection" is often perceived in narrowly and related primarily to individuals. Two, the "solutionist" use of data to address human problems is frequently fails to understand the character of the "human" problems. Three, datafied pandemic responses are informed and galvanized by surveillance capitalism, whose emergence predated the pandemic. One way to address this is to place these matters in a much broader frame, here proposed as "human flourishing."What might this mean for understanding and practising surveillance?
Schedule:
12pm: Welcome Tea
12.20pm: Introduction from Dr. Ciara Bracken-Roche of the Technology, Law & Policy Centre, Maynooth University.
12.30pm: Lecture – Professor David Lyon
1.15pm: Q&A Discussants: Professor Mary Corcoran, Maynooth University & Professor Rob Kitchin,
Location: Maynooth University - Room TBC
Speaker:
Professor David Lyon is Former Director of the Surveillance Studies Centre at Queen's University, Kingston, Ontario. Educated at the University of Bradford UK, Lyon began in secularization studies, and has been studying surveillance since the mid-1980s. A pioneer in the field of Surveillance Studies, he has produced a steady stream of books – translated in to 18 languages – and articles, starting with The Electronic Eye (1994). The latest is Pandemic Surveillance (2022). He has led several large collaborative research projects on surveillance, with research funding totalling almost $8 million. His work has been recognized in Canada, Switzerland, the USA and the UK with a number of fellowships, prizes, awards and an honorary doctorate.
The Technology, Law & Policy Centre, Maynooth University This Centre provides a forum for the development and promotion of existing research and teaching in the field of Law and Technology (broadly conceived) at the School of Law & Criminology, Maynooth University locally, nationally, and internationally. The Centre is home to researchers and instructors specialising in the legal and policy aspects of informationtechnology, intellectual property, and technological innovations as found in multiple settings, including the workplace, the home, healthcare, in business, in citizen-state interactions, and in public. This work touches on myriad facets of Law & Technology including: artificial intelligence, automation/robotics, 'big data', biotechnology, cybersecurity, data protection, digital commerce and virtual currencies, digital rights, intellectual property, mobile surveillance technologies, emerging health technologies, as well as the regulation, governance, and dispute resolution of online telecommunications, privacy. Centre members (alphabetically) are: Dr. Ciara Bracken-Roche, Dr. David Cowan, Dr. David Doyle, Dr. Neil Maddox, Dr. David Mangan, Professor Aisling McMahon, Dr. Maria Murphy, Dr. Mariana Velasco Rivera