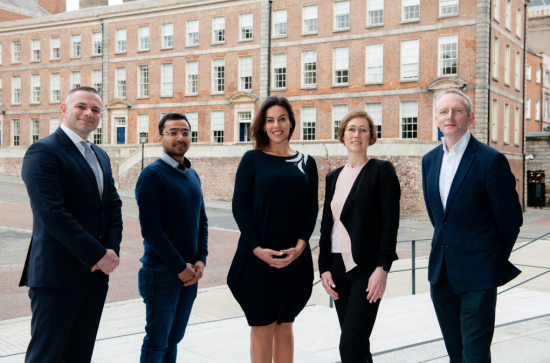 Thursday, May 18, 2023 - 09:45
Today at the 2023 Global Government Fintech Lab event in Dublin, Minster of State Dr Jennifer Carroll MacNeill announced that Sustainable Finance Skillnet will partner with Maynooth University to design and deliver a new world-leading Postgraduate Diploma in Sustainable Financial Technology & Innovation.

This pioneering qualification is the result of collaborative efforts between Sustainable Finance Skillnet and Maynooth University to provide an industry-driven postgraduate qualification. This development fulfils two of the key interconnected themes of the Ireland for Finance Action Plan 2023 which prioritises actions promoting both sustainability and fintech.
Minister Jennifer Carroll MacNeill welcomed the launch by saying:
"I am very pleased to announce the creation of this new Postgraduate Diploma in Sustainable Financial Technology & Innovation. This qualification speaks to one of the most important needs of industry today – innovative ways to improve sustainability in fintech. And through the introduction of this programme by Sustainable Finance Skillnet and Maynooth University, the building blocks are in place to provide a pipeline of skilled talent in this area. I wish everyone involved great success with this endeavour."
This innovative programme will be designed to develop the talent required to meet our rapidly changing financial needs and to further drive the fintech and sustainability agendas. Innovative and world-leading courses such as this will train experts that can serve a global market, making Ireland an attractive place both for sustainable finance training and development.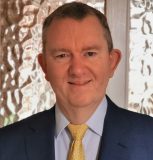 Professor Joseph Coughlan
, Head of the
School of Business
at Maynooth University, stated:
"Maynooth University's School of Business creates impactful knowledge for our learners and collaborates with societal and industry partners on a broad range of business, societal and environmental issues.
"The new Postgraduate Diploma in Sustainable Finance, Technology and Innovation, will give graduates the skills they need to play a leading role in the development of the fintech industry.
With the support and advice of our partners in Sustainable Finance Skillnet, we look forward to providing a meaningful and modern programme that explores current trends in sustainable finance, financial technology, innovation, the environmental, social and sustainability risks facing businesses and the use of sustainable finance to address and alleviate these risks."
Fintech and digital finance have grown in importance in Ireland and are becoming strong drivers of growth in employment. The development of relevant Sustainable Finance and Fintech courseware is one of ten key actions contained in Ireland's Sustainable Finance Fintech Strategy.
Overseen by the International Sustainable Finance Centre of Excellence and the Fintech and Payments association of Ireland (FPAI), the Sustainable Finance Fintech Strategy has been developed in collaboration with stakeholders across financial services, fintech, academia and government in order to leverage Ireland's existing strength in financial technology to support the transition to a more sustainable economy.
Dave Flynn, Director of Business Networks at Skillnet Ireland, the national talent development agency, said:
"At Skillnet Ireland our focus is on making sure that companies have a workforce with in-demand skills. Particularly this year, in the EU Year of Skills, we see the importance of green-skilled jobs for businesses to thrive and grow. We are very pleased that our Sustainable Finance Skillnet is collaborating with academia to create this new qualification and we would like to take this opportunity to thank the Minister for her support here today as well as Maynooth University for all of the hard work that is going into bringing this pioneering postgraduate qualification to fruition. This type of talent development will contribute to the strategic plan of the Irish Government to meet the reduction in emissions we are aiming for by 2030."
Mary Whitelaw, Chief Sustainability and Corporate Affairs Officer AIB and Chair of the Sustainable Finance Skillnet Steering Committee said:
"We welcome the collaboration across both industry and academia which will produce this outstanding new qualification. Sustainable Finance Skillnet is very proud to collaborate with our partner Maynooth University in developing and delivering this course. The fintech services industry plays a critical role in providing solutions for the challenges the financial services industry is facing. We look forward to supporting these advances in 2023 and beyond."