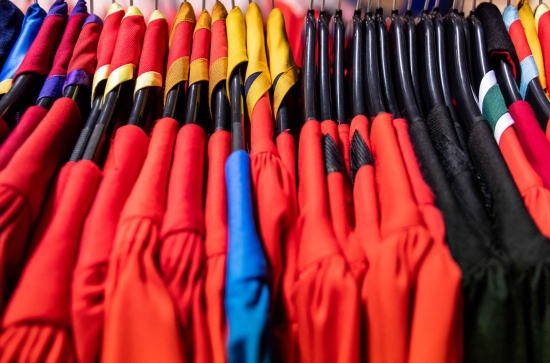 Thursday, September 8, 2022 - 11:30
Congratulations to all our Sociology and Politics students who were conferred with their degrees this week.
Members of our academic team were delighted to be present at the conferring ceremonies and to share the momentous occasion with our students. The conferrings took place in Maynooth University's new TSI Building - home to our Department.
See some snapshots below: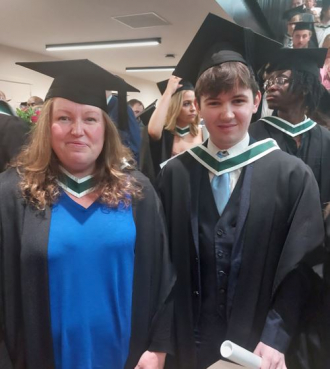 Sinead Phibbs (Politics student) and Shane O'Byrne (Sociology student). Shane was awarded The 2022 Professor Liam Ryan Memorial Prize for the best performance in the Sociology B.A. degree examination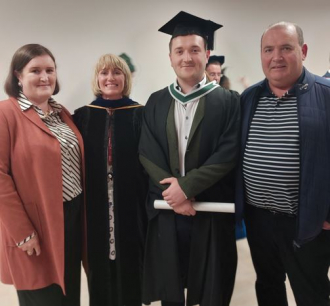 Clodagh O Malley Gannon graduate of Sociology (PhD 2015) with her son Shaun O'Malley Gannon (Politics student). Also pictured, Mr Gannon and Dr. Pauline Cullen
Our Head of Department, Professor Mary Murphy & Sociology student, Tara Swinburne. Tara was awarded the 2022 Justine Horgan Memorial Prize for the best B.A. research project presented in the Sociology Department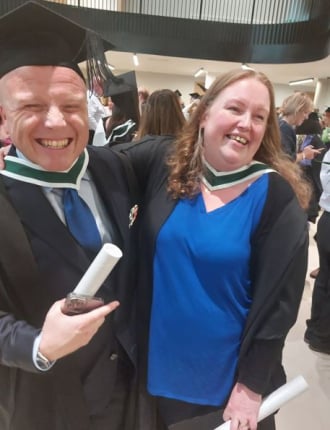 Eamonn Sullivan and Sinead Phibbs - two happy Politics students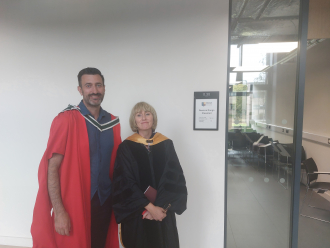 Dr Paul Ryan and Dr Pauline Cullen waiting on our graduants to graduate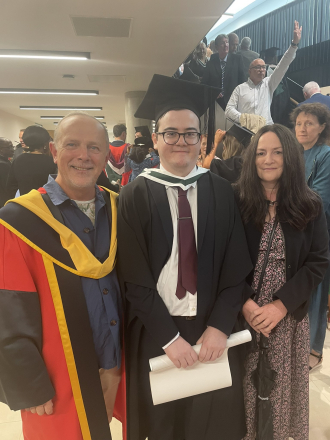 Dr Barry Cannon & James Joseph Reilly (Politics student)
The new graduate, Dr Aine McAdam. Aine was supervised by Dr Eamonn Slater during her PhD study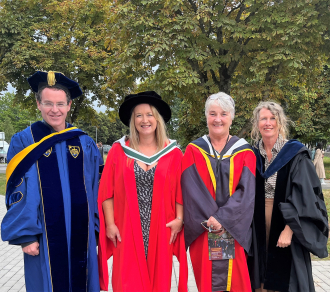 Dr Brian Conway, Dr Aine McAdam, Professor Mary Murphy and Professor Honor Fagan. We'd also like to congratulate Dr Theo Leschevin who graduated in absentia in the same graduation. Theo was supervised by Professor Colin Coulter during his PhD study