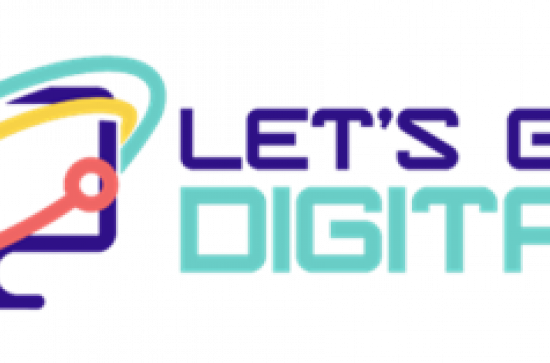 Friday, May 19, 2023 - 11:00
Dr Katriona O'Sullivan and Neasa Boyle have recently published a research report entitled 'Let's Get Digital'. The research describes the South Dublin County Partnership (SDCP) and Microsoft Ireland partnered programme which has been able to reach, and digitally empower, marginalized groups from across the region. The programme was developed in response to the observation that 42 percent of Irish people describe themselves as being 'below average' in digital skills and abilities, with factors such as age, socioeconomic status and region impacting this digital divide.

By implementing a structured, supportive learning environment and collaborating and coordinating with partners, 'Let's Get Digital' has supported individuals to learn independently and grow their interest in technology careers; there was a marked increase in participants digital confidence and technology skills. The research shows that being responsive to the needs of individuals and communities is the best way of empowering marginalized groups; the report describes the innovative ways that SDCP has taken to reach underserved groups, showcasing the different journeys taken by the participants. Many starting off with Tech Tasters workshops, moving on to the StepIn2Tech and the Microsoft mentoring programme.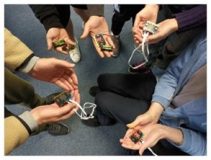 Tech Taster Microbit Coding Session

StepIn2Tech Modules
The program works by recruiting participants through various mediums such as through outreach Tech Tasters and campaigns, coordination with other companies and charities such as the Peter McVerry trust, or the drop-in centre available in Rowagh Community Centre, Clondalkin.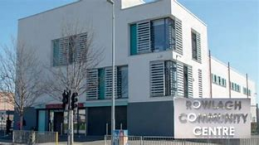 The research report demonstrates the value of this unique and responsive approach to digital skill development; it shows the real impact of offering bespoke supports to those on the margins- especially for older individuals, or those new to the digital world. This respondent's experience of going from limited digital skills to building a game shows the value of such programs-
"The (Tech Taster Activities) were user-friendly and the visual aspects made it engage and much easier as a tech novice to build my own game. Taking part in the activity was both fun and interactive too. My teenagers were so impressed by what I achieved…. and it has encouraged me to perhaps dabble in tech some more in the future". - Tech Tasters Participant
For more information on 'Let's Get Digital' and its impact the full report can be read here.
SDCP Lets Get Digital Impact Report Authors- Neasa Boyle, Katriona O'Sullivan