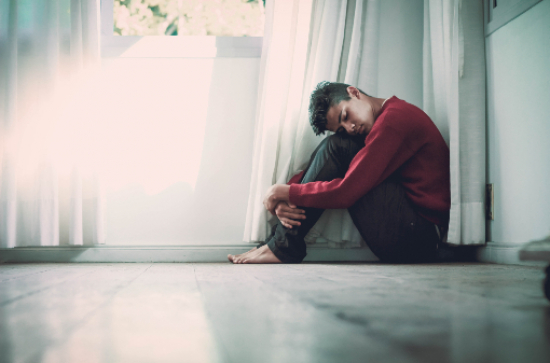 Tuesday, June 28, 2022 - 11:30
Research by academics from Maynooth University, National College of Ireland, and Trinity College Dublin has found that 42% of Irish adults have a mental health disorder and more than one in ten have attempted suicide.

The study, which consists of a nationally representative sample of 1,100 adults living in Ireland is the first comprehensive assessment of the occurrence of multiple mental health disorders and attempted suicide in the Republic of Ireland. The researchers, Dr Philip Hyland, Department of Psychology, Maynooth University, Dr Robert Fox of National College of Ireland, and Dr Frédérique Vallières of Trinity College screened people for 12 mental health disorders and asked them about lifetime history of attempted suicide.

The key findings of the study are:
42% of adults in Ireland met diagnostic requirements for at least one mental health disorder.
The most common disorder was Insomnia Disorder (15%), and other notable disorders were Major Depression Disorder at 12%, Alcohol Use Disorder at 9%, and Generalized Anxiety Disorder at 7%.
People in the population most likely to have a mental health disorder were younger in age, working in a job requiring shift work, and had experienced a traumatic life event.
11% of respondents reported having attempted suicide at some point in their lifetime.
People with a mental health disorder were five times more likely than those without to have attempted suicide.
Mental health disorders most strongly associated with having attempted suicide include Psychosis, Complex Posttraumatic Stress Disorder, Insomnia Disorder, and Borderline Personality Disorder.

The study has been published in the prestigious journal Epidemiology and Psychiatric Sciences, surveyed.

Dr Philip Hyland, Associate Professor of Psychology at the Department of Psychology at Maynooth University who led the study, said of these findings:

"Our findings show that 42% of adults in Ireland are likely to be experiencing a mental health disorder at any point in time. Studies by the World Health Organization indicate that this figure is similar to what has been found in the United States and New Zealand. Mental health disorders are extremely common, and it is important that the public and the Irish Government understand the level of need that exists."
Researchers also examined the frequency of attempted suicide and how it relates to the presence of a mental health disorder.

Dr Robert Fox, Assistant Professor of Psychology at the National College of Ireland and study co-lead, said:

"Approximately 1-in-9 adults in Ireland have at some point attempted to end their own life. Having a mental health disorder makes this much more likely. We found that people experiencing a mental health disorder were five times more likely than those without a disorder to have attempted suicide."

Dr Fox added: "Mental health disorders not only carry a large human cost, but also cost the global economy over $3 trillion a year. Reducing the prevalence of mental health problems in society will not only save many lives, but it will also have enormous economic benefits."

The researchers also examined who in the population may be most likely to have a mental health disorder.

Dr Frédérique Vallières, Director of the Trinity Centre for Global Health at Trinity College Dublin and study co-lead stated:

"Mental health disorders were more and more common in younger age groups. People aged 18-24 years were eight times more likely than people aged 55 and older to have a mental health disorder. Furthermore, people whose job requires shift work, and those exposed to trauma were also at greater risk of having a mental health disorder."

Dr Vallières continued: "We know that for two-thirds of people with a mental health disorder, their first onset occurs before the age of 25. The earlier we can identify and intervene to help those at risk, the better."

Dr Hyland added:
"Just 5% of Ireland's total government health expenditure is allocated to mental health; well below the 12% expenditure recommended by the World Health Organization and the 10% expenditure targeted in Sláintecare programme. Currently, Ireland has 18 psychiatrists per 100,000 people, which is far lower than some of our European neighbours including Switzerland which has 52, Germany which has 27, and France which has 23. We hope these findings highlight the urgent need for greater investment in mental health services in Ireland."
Photo courtesy of Fernando @cferdophotography on Unsplash