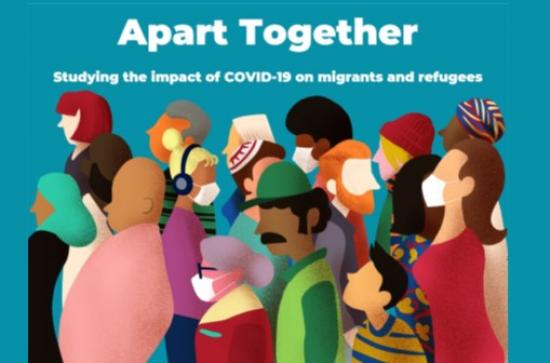 Monday, June 8, 2020 - 10:30
ALL member, Rebecca Murphy is the Irish lead for a new global study. ApartTogether is a global study coordinated by Ghent University and a research consortium of academics linked to Universities to better understand the impact of the COVID-19 pandemic on migrants and refugees. The study aims to better understand how refugees and migrants experience the psychosocial impact of COVID-19 and how they deal with any challenges that have arisen.
​The survey contains 36 questions that can be answered within 15 minutes using a mobile phone or other handheld devices or laptops. It uses a simple language and has been translated into 33 languages. The questions cover socio-demographic details, experiences of COVID-19 and preventative measures. It also asks into daily stressors and stigma, psychological and social well-being, as well as coping strategies. The survey runs until 30 June 2020.
Insights from the survey will be used to inform organisations and decision makers on how they can better support migrants and refugees during and after this pandemic. The survey runs until 30 June 2020.
Participate: Do you live in Ireland and identify as a 'migrant', 'asylum-seeker' or 'refugee'? Available in 33 languages. Read more & take part here - https://aparttogetherstudy.org