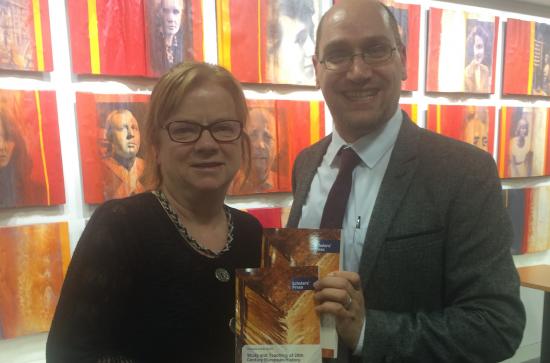 Friday, April 17, 2015 - 00:00
Helen Fallon, Deputy Librarian and Dr Boldt at the launch.
Book launch in the MU Library
On Thursday 16th April, a large group attended the launch of "Study and Teaching of 20th Century European History" by Dr. Andreas Dieter Boldt.
The book, which encourages teachers, lecturer and students to extend the breadth of their teaching and studying of the 20th century was launched by Professor Vincent Comerford.