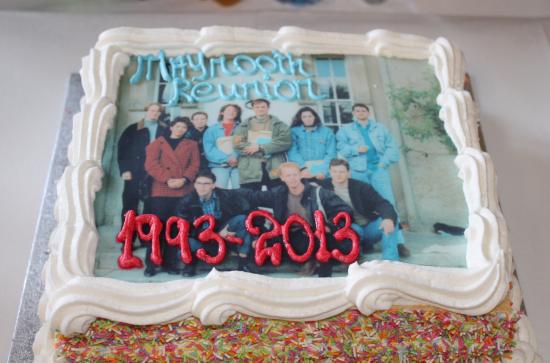 Friday, August 16, 2013 - 00:00
An alumni reunion of the ECTS Group of 1993 (some had traveled from Germany, Austria and Spain) and Maynooth contemporaries together with former lecturers Professors Marian Lyons and Colm Lennon was held on Friday 16th August.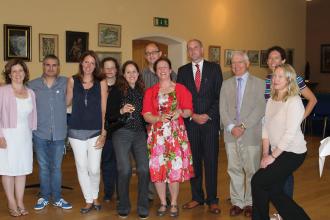 The reunion, which was hosted by the Alumni Office, began with a reception at 6 pm and was preceded by a tour of the new library, kindly facilitated by fellow alumnus and Deputy Librarian, Helen Fallon. A celebratory cake marked the occasion which saw the group line up a number of social activities during their time in Ireland. Former head of the History Department, emeritus professor Vincent Comerford, was unable to attend on 16th but subsequently met up with the group on Saturday.
Photo caption: (l-r); Prof. Marian Lyons, Pedro J Oiarzabal, Karin Leithner, Eva Keunecke, Marisol Garcia Montoya, Thomas Leipnitz, Line Verselder, Peter Miller, Prof. Colm Lennon, Cristina Sanchez, Caitriona Whelan