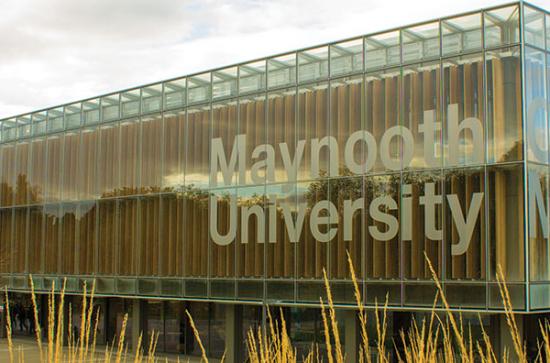 Thursday, November 13, 2014 - 00:00
Postgraduate Diploma in Educational Leadership (Tóraíocht)
175 primary and post-primary teachers were conferred with the Post-graduate Diploma in Educational Leadership (Toraíocht) on the 30th October, 2014 at Maynooth University. The National Leadership Programme is offered to teachers who aspire to senior school leadership positions and has attracted over 1000 participants over the past 6 years. The programme is offered by the Department of Education and Skills' 'Professional Development Service for Teachers' (PDST) in partnership with the Department of Education at Maynooth University, and is delivered in regional centres across the country each year.
The IPPN (the Irish Primary Principals Network) and NAPD (the National Association of Principals and Deputy Principals) sponsor annual prizes for the graduates who attained the highest results each year.
On Wednesday 5th November, at a special awards ceremony, Professor Philip Nolan, President of Maynooth University congratulated graduates who had excelled in their particular areas of study and on the privileged position they occupy within their chosen profession.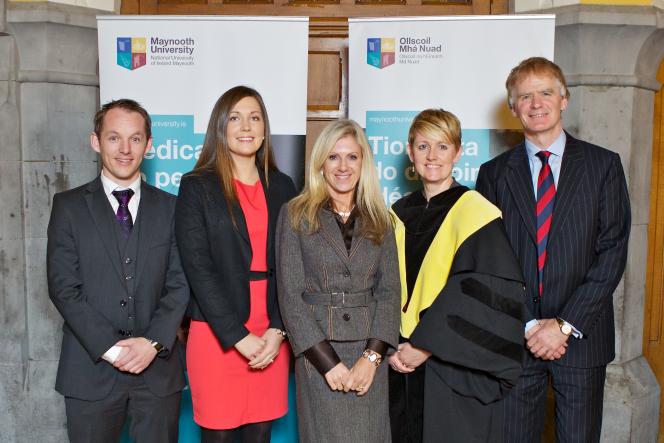 IPPN Prize:
(Left to right): Raymond Darcy and Rebecca Doyle prize winners, Ciara O'Donnell, National Director of the Professional Development Service for Teachers (PDST), Sharon Todd, Professor and Head of Department of Education Maynooth University and David Ruddy B.L., IPPN representative.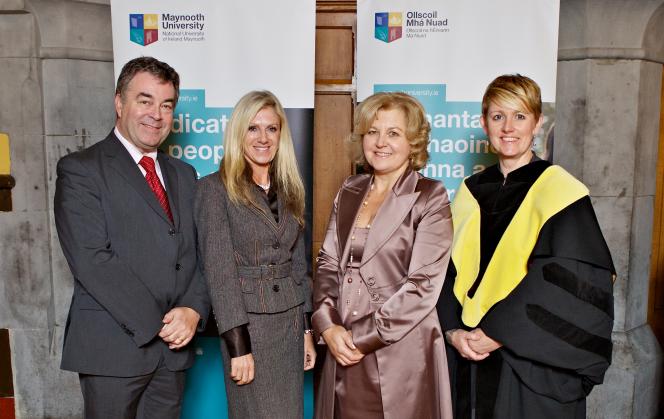 NAPD Prize
(Left to right) Clive Byrne, Director of the National Association of Principals and Deputy Principals, Ciara O'Donnell, National Director of the Professional Development Service for Teachers (PDST), Fiona Kearney, prize winner and Sharon Todd, Professor and Head of Department of Education Maynooth University
Applications for course for 2015/2016 can be made from January 2015 via www.pac.ie
For more details please contact education.department@mu.ie