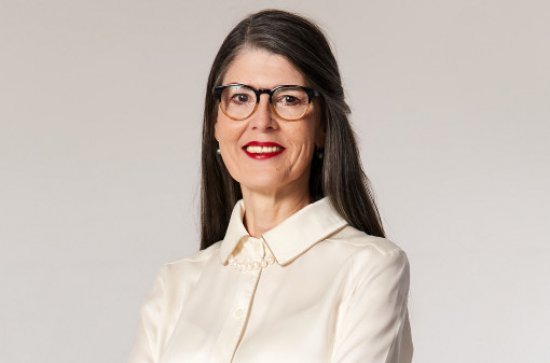 Monday, April 26, 2021 - 13:30
Undergarments and not just undergarments. Far from it, says MU alumna Susan Moylett, who has the expertise to know.
Owner of the successful Dublin-based luxury boutique, Susan Hunter Lingerie, Moylett has seen first-hand the intrinsic value people place on clothing.
"There's an attachment. It's not just an undergarment that does a job."
"Dressing gowns tend to hold particular meaning," Moylett observed. "They are like blankies for adults. People tend to wear them for so long. They sometimes throw them away after experiences like cancer treatment and come to me looking for something new, something that represents a new chapter in their lives."
While completing her Masters Degree at MU, Moylett learned to interpret these kinds of attachments through a new lens.
"Anthropology put a name to what I see and do," she said.
Her experience at MU brought new meaning to her work—something she wanted to share with others. "I know the financial pressures that come with a Master's, and I really wanted to give back to make that experience a bit easier for someone else."
Moylett has worked with MU Foundation to help ensure students interested in the meaning, value and symbolism of material culture have the same opportunity she did.
The Susan Hunter Postgraduate Scholarship in Material Culture will support a new Master's student commencing study in Anthropology from the beginning of the 2021/22 academic year.
For more information on the scholarship, you may contact Prof. Hana Cervinkova, Head of the Anthropology Department, at hana.cervinkova@mu.ie.