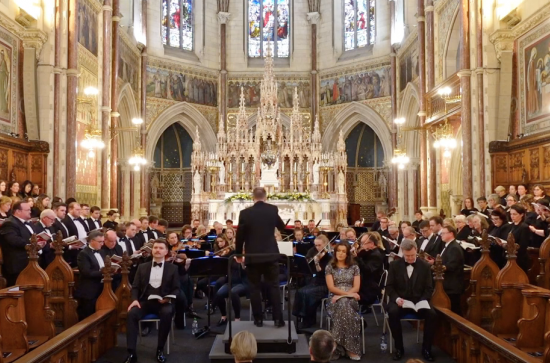 Wednesday, April 12, 2023 - 17:00
On Sunday 8 March, 2020, just four days before Ireland locked down, a performance of Haydn's The Creation was given in Maynooth College Chapel. In fulfilment of a vow made in the darkest days of the pandemic, the same team of soloists, players and singers reassembled in Maynooth on Sunday 26 March, 2023 for a moving reprise of the work.
Conducted by Dr John O'Keeffee and featuring soloists Claudia Boyle (soprano), Andrew Gavin (tenor), and Simon Morgan (bass), with Maynooth University Choral SOciety and the Irish Choral Sinfonia.
Relive the performance on our YouTube Channel at this link: https://youtu.be/-qHfT3k8Otc
​Audio recording, videography and editing by Dr Iain McCurdy.