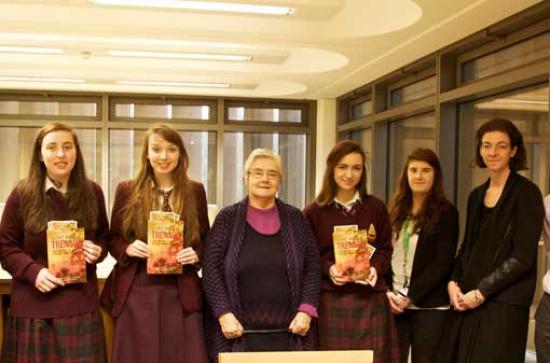 Sunday, December 28, 2014 - 00:00
As part of Development Education Week, students from St Wolston's Secondary School in Celbridge visited the University Library, where they viewed an exhibition of material from the Ken Saro-Wiwa Archive. This archive was donated to the University by Sister Majella McCarron and contains the death-row correspondence of Nigerian writer and activist Ken Saro-Wiwa.
Sister Majella McCarron visited the Library to meet the students and to discuss her involvement in Ken Saro-Wiwa's non-violent campaign to stop the environmental destruction of his homeland in the Niger Delta. The students also visited the Archives and Special Collections Reading room.