Serena Ann Fox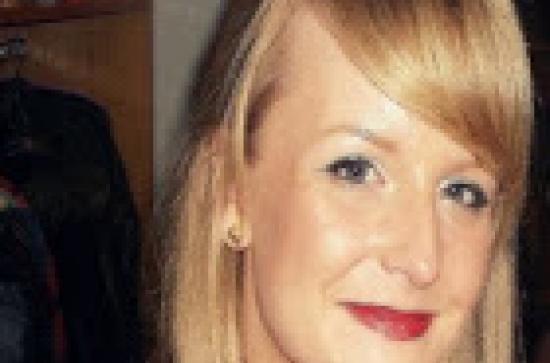 Tax Assistant
Spencer Dock, Dublin
Accountancy and financial management
2015
Obviously I loved making so many incredible friends and I enjoyed every social gathering I went to. However, my highlight was actually studying Law in Maynooth! I know it sounds cliché and slightly nerdy, but looking back on my 4 years in Maynooth, I have realised how much I enjoyed my lectures and how proud I am of what I have learnt and the type of degree I now have. I initially had my mind fully set on studying music; however, I wasn't entirely comfortable with jumping into that course alone so I opted to do Arts in Maynooth because I could try Law and English with Music there. Although I loved English in school, it was different in college, I enjoyed what I was lectured on and what I read but I disliked the assignments and I found my exams in English more difficult. Music was enjoyable, especially my weekly singing lessons, which was provided by the college. I loved learning the history of music, especially opera, but I knew after a few months that I did not want to continue music as a career. Law on the other hand totally captivated me so I chose to continue solely with it in 2nd year. I loved my very first lecture in Tort law and throughout my four years, I never found anything too difficult to understand. Obviously there were some complicated things to learn but once you know you love a subject, you don't mind putting in the extra work required. I was so lucky to have been taught by the lecturers in the School of Law and Criminology at Maynooth; each taught me something different whether it was academic related or a practical skill to bring forward with me in my career. It was down to the teaching method and my classmates that made my study of law so enjoyable. In Maynooth, I never felt like there was too much of a focus on reading or learning things off; I always felt that the focus was on developing your legal skills, to become a confident person and enjoy it. The time I spent on the practical elements of the course was actually fun and beneficial!
Maynooth has become my second home; I loved it there and I found it so hard to leave. I really like how the campus is not overwhelming, it's easy to find your way around and, although the number of students has risen, it still has a friendly and enclosed environment. Unlike other larger colleges, you get the university experience and, at the same time, you're not trying to push your way through people on your way to lectures. The furthest you may have to walk is ten minutes to lectures! Maynooth's South Campus is truly breathtaking. Despite the countless campus tours I have given, I will never get sick of telling the ghost stories and histories associated with this unique environment. I frequently went for quick walks around the South Campus; it was a place where you could de-stress and forget about assignments you had due. I will always return to Maynooth simply to walk around that part of campus. After all, it was that part of Maynooth that won me over when deciding where I wanted to go to college. It is most beautiful when it snows and it always reminds me of Hogwarts! Another unique aspect of the Maynooth campus is the excellent campus accommodation located 2 minutes away from lecture halls. I was very lucky to have lived on campus for the 4 years but it was so convenient, safe and enjoyable. I lived with so many different types of students, some from other countries, and I enjoyed every moment of my time living on campus.
I was never confident in myself and I always cared too much what people thought of me; however, in Maynooth I had a real chance to step out of my shell and jump at various opportunities, such as being a committee member with ELSA. I took on real responsibilities throughout my 4 years, some which really helped me to learn how to be organised, efficient and reliable. I was chosen to spend a summer researching for the Law Department which I enjoyed; not only does it look great on my CV but it also taught me how to do legal research work properly. The time I spent as a member of the Free Legal Aid Centre in Maynooth showed me how to offer professional legal advice and how to interact with clients also. There are endless examples of how studying law at Maynooth has benefitted me. I can safely say that I am now more confident in myself. I now know that I want to advise people or businesses in some way in order to help their situation and more importantly, I know how to do that! In Maynooth, because it is a new law degree and the number of students is smaller, you have a real opportunity to stand out and to make the most of your college years. Yes, there are endless opportunities to build up your CV but your experience is about how you develop as a person, become someone you are happy to be and to be going down a career path you are really happy and content in. I know that the law degree behind me is something I will build on and that the skills I gained at Maynooth will continue to grow and advance.
I learnt that there is no direct route after you get a law degree - you don't have to become a solicitor or a barrister. In fact you can go on and become a journalist, work in the EU, be a politician or go into the financial sector - the list of opportunities is endless. A law degree from Maynooth is especially flexible and can open so many doors for its graduates. Employers love that this is a relatively new degree because they realise that the Law Department in Maynooth has a huge focus on developing students personal skills and to become a person employers will want to work with. The breadth of subjects you will study in law at Maynooth is huge and by the end, you will have a basic idea of what areas you would like to work in. Now is an incredible time to join Maynooth. I can't believe how fast the University has expanded since I began and I am envious of all future students who will benefit from the new buildings and social areas. I have not met one Maynooth student who regrets studying there. Some ended up in Maynooth because it was their 2nd choice and they couldn't be happier with how it worked out! I personally have enjoyed every moment in Maynooth. I am so happy with how the 4 years have worked out and with the degree and friends I am leaving with.