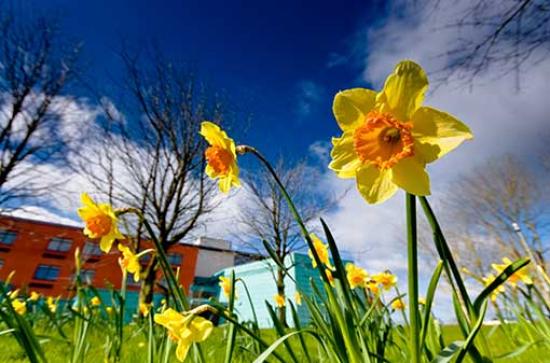 Monday, March 26, 2018 - 08:15
In general, access over the Easter weekend, Good Friday to Easter Monday, will be restricted to the core hours of 9 am to 6 pm only.Access for Under Graduate students is generally restricted to the Arts Building.
All Classrooms, Lecture Halls and Tutorial Rooms will be locked unless prior arrangements have been made with the Conference Office.
LIBRARY: The Library will close at midnight on Thursday evening, 29 March 2018 and will reopen on Tuesday morning 3 April 2018 at 8am.
ARTS BUILDING: The Arts Building will be open during the Easter period. The PACR in the Arts Building will also be open.
SPORTS CENTRE: The Sports Centre will be closed over the Easter Weekend.
The grounds to the rear of the College will be closed to the public from 5pm on Wednesday 28 March until 12 noon on Easter Sunday morning.