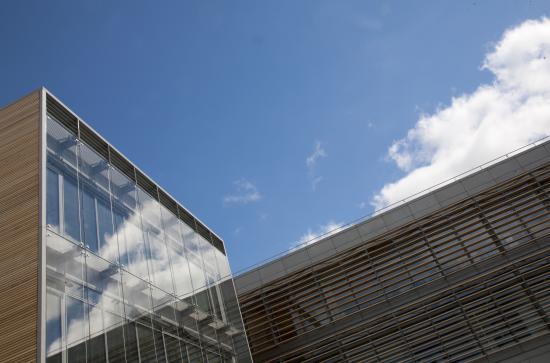 Wednesday, November 10, 2021 -

19:00

to

20:00
Online
About this event
Poet, Oritsegbemi Emmanuel Jakpa and film-maker, Sinéad O'Brien in conversation with Dr. Íde Corley (Maynooth University, Department of English) and Dr. Firoze Manji (Carleton University/Daraja Press).
In honour of Ken Saro-Wiwa, Jak and Sinéad will talk with us about their formation as writers and artists, their anti-racist practices, and the role of the arts in defining human rights violations and bringing them to public attention.
Oritsegbemi Emmanuel Jakpa was born in Warri, Niger-Delta, and currently resides in Ireland. He obtained an MFA from Waterford Institute of Technology. He has studied Poetry at Oxford University, Stanford University, and University of Iowa. His poetry has been published widely in journals such as Diagram, Echoing Years, Irish Pages, African American Review, and Edison Literary Review. He is the recipient of the 2007/2008 W. B. Yeat's Pierce Loughran Award in Poetry and currently works for the Arts Council of Ireland.
Dr Firoze Manji is a Kenyan with more than 40 years' experience in international development, health and human rights work and research. He is the publisher of Daraja Press and Adjunct Professor at the Institute of African Studies, Carleton University, Canada. He is the founder and former editor-in-chief of the prize-winning pan African social justice newsletter and website Pambazuka News and Pambazuka Press, the founder and former executive director of Fahamu Networks for Social Justice, a pan African organisation with bases in Kenya, Senegal, South Africa and the UK. He has previously worked as Africa Programme Director for Amnesty International. He has published widely on health, human rights and development and is a member of the International Advisory Board of the Centre for the Study of Global Media and Democracy, Goldsmith College, University of London.
Sinéad O'Brien is a multi-award winning director, producer and non-fiction author with a career that has spanned over twenty years. During this time, she has collaborated with Screen Ireland, BBC, Sky Arts, Northern Ireland Screen, RTÉ, TG4, BAI and NRK on a range of documentary films. Her awards include the Radharc Awards Best Documentary (2016), the Best Irish Documentary Galway Film Fleadh (2014), the IFTA Best Feature Documentary (2002) and the Irish Music Awards Best Documentary (2002).
The Ken Saro-Wiwa Annual Seminar honours the life and work of Nigerian writer and environmental activist, Ken Saro-Wiwa, who was unlawfully executed on 10th November 1995. A prolific writer and tv producer, he turned to activism to organise a peaceful mass movement against the environmental devastation of his homeland, Ogoni by oil and gas multinationals in the region. His activism and unlawful execution led to a global outcry and a new era of corporate responsibility. The Ogoni and other communities in the Niger Delta are still calling for justice. The death-row correspondence from Saro-Wiwa to Majella McCarron (OLA) was donated to Maynooth University in 2011.
Co-hosted by Helen Fallon (Maynooth University Library), Laurence Cox (Department of Sociology), and Firoze Manji (Daraja Press). With generous sponsorship from Maynooth University Library and Maynooth University Department of English under the Headship of Professor Lauren Arrington.
Further information and booking link on Eventbrite here.