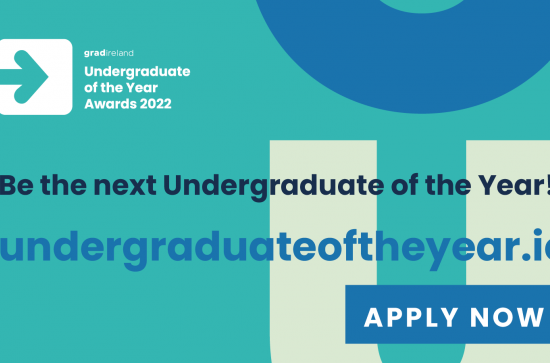 Monday, January 31, 2022 - 12:15
Online
This competition aims to find the best undergraduates in Ireland and is open to all courses from all third level institutions across Ireland. Each award is in partnership with a graduate employer; some examples include Aldi, Jameson and Lidl. Category winners have the opportunity of winning fantastic prizes, including paid internships, a fully funded professional diploma course and other exclusive prizes. Choose your award category now.

Applications for the Undergraduate of the Year Awards have officially opened, you must complete your application by the 31 January 2022.
The application process is straight forward and consists of three sections:
· Submission of the student's personal information
· Completion of essay style questions
· Completion of psychometric tests
Successful applicants will be invited to attend an assessment centre with the award partners, those shortlisted will then be invited to a prestigious award ceremony in Dublin on the 14 April 2022.