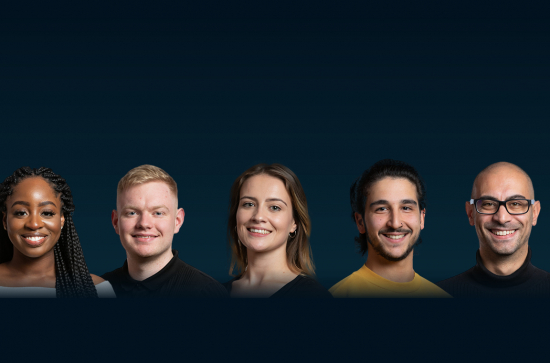 Monday, April 19, 2021 - 08:45
Every early-stage technology company faces the same expertise gap: typical founding teams are technically adept, but the move from academia to start-up business thrusts them into unfamiliar territory – and one where mistakes can be expensive. What's needed is on-call access to business skills and savvy, but the cost of management consultancy effectively precludes its use when most critical. As a result, opportunities are missed and viable technologies can fail.
Entrepreneurial-minded researchers face a related problem. If you want to join or start an innovative company, how can you access real-world training to generate the experience and commercial track record that will make you stand out from the crowd? How do you take your first steps towards start-up?
April sees the launch of a new pilot programme at MaynoothWorks designed to solve both problems. Working with Spin-Up Science Ltd, one of the powerhouses behind the explosion of the technology sector in the UK's South-West, teams of multidisciplinary researchers will train with professional consultants to generate business models, strategies, and market assessments for early stage technology client companies from across Ireland. Each week-long intensive programme will take the team through all the stages of building a successful start-up, working with their client company to provide a comprehensive strategic market, technology, and financial roadmap. Each day's ideas and findings are road-tested with an industry leader in the relevant sector, meaning that client companies receive comprehensive, critical business intelligence prepared to professional standards.
The programme is just the start, however. This multidisciplinary cohort of engaged, business-savvy researchers will form the centre of industry-focused activity across the technology transfer consortium which spans Maynooth, Waterford, Athlone, and Carlow. They will have opportunities for paid internships and consulting, alongside participation in community events around the consortium's incubators and early-stage technology events. They will become MaynoothWorks' eyes and ears amongst the research community, helping to highlight promising innovations and enabling advances that might otherwise have slipped through the net.
And over time, they will become entrepreneurs and industry leaders in their own right. The majority of those successfully completing the programme go on to strategic positions in the start-up ecosystem; around 1 in 10 will launch their own venture. The trainees of today will be the technologists of tomorrow.

If you'd like to know more about joining the programme, as a client company, a mentor, or a trainee, please contact maynoothworks@mu.ie
It is anticipated the programme will run monthly during 2021.