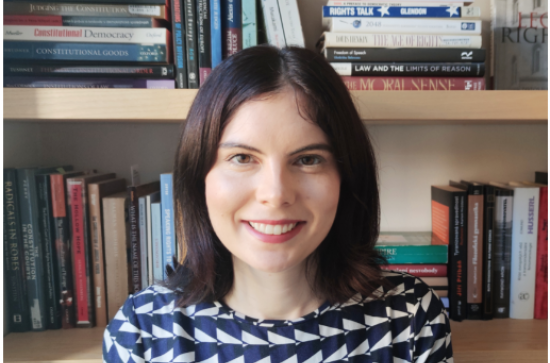 Wednesday, November 30, 2022 - 09:30
Dr Bríd Ní Ghráinne's was recently interviewed on RTÉ Raidió na Gaeltachta about her research on international refugee law. On Saturday 19 November, Dr Ní Ghráinne spoke on 'An tSeachtain le Máirín Ní Ghadhra' which is a weekly discussion programme focusing on news, politics, and current affairs both in Ireland and internationally.

Dr Ní Ghráinne's interview covered topics such as Ukrainian refugees in Ireland, Ireland's obligations under international refugee law, and the recently-concluded agreement between France and the UK to curb migrants crossing the English Channel. You can listen to Dr Ní Ghráinne's contribution here, as Gaeilge, at 30:30.

Dr Ní Ghráinne's research on forced migration has been published widely including in the International and Comparative Law Quarterly, International Journal of Refugee Law, and Oxford University Press. You can read more about Dr Ní Ghráinne's research profile here.