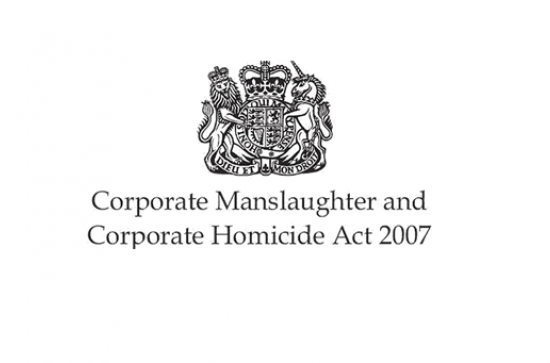 Thursday, September 15, 2016 - 11:45
Dr David Doyle has recently co-authored an article with PhD candidate, Suzanne Scott, in the latest issue of the Howard Journal of Crime and Justice, which is a Special Issue focussing on Death in Punishment. The article, entitled 'Criminal Liability for Deaths in Prison Custody: The Corporate Manslaughter and Corporate Homicide Act 2007', explores a provision of the Corporate Manslaughter and Corporate Homicide Act 2007 which has been neglected by criminologists and legal scholars: the application of the legislation to deaths in custody.

Dr Doyle is a Lecturer in Law at Maynooth University Department of Law where he lectures modules on Criminology and Criminal Justice. Suzanne Scott is a PhD Candidate at the Department of Law where she holds a John and Pat Hume Doctoral Studentship. Her PhD project explores victim perspectives of human trafficking for forced labour and criminal activities in Ireland.