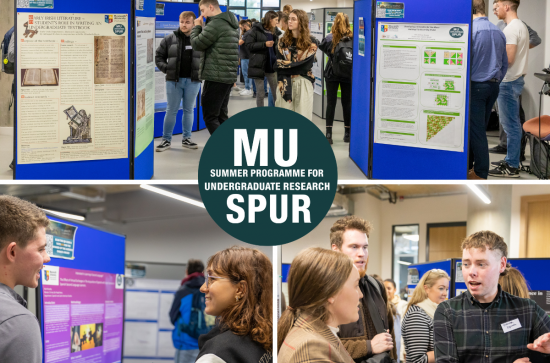 Wednesday, November 2, 2022 - 10:45
On Thursday, the Experiential Learning Office were delighted to announce the winners of the Undergraduate Research Symposium. Students were presented with their prizes by Professor Eeva Leinonen during the MU Research Week Prizegiving Ceremony 2022.
The details of the winners are:
Hoi Yan Au in the Faculty of Arts, Celtic Studies, and Philosophy. Under the Mentorship of Dr Anne O'Brien and Prof John Cullen, Hoi Yan Au's poster showcased her research in The Recruitment Market for Equality, Diversity & Inclusion Positions and Knowledge.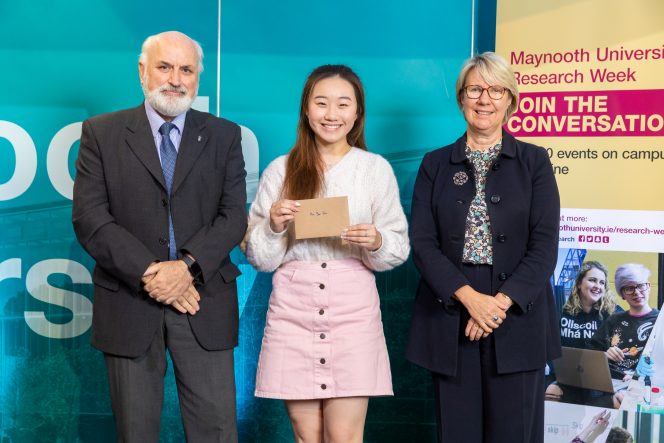 Daniela Corduglo in the Faculty of Social Sciences. This is a Froebel Department of Primary and Early Childhood Education winner, mentored by Laoise Ní Chleirigh and Dr Bernadette Wrynn. Daniela's poster highlighted her research into a community initiative, Athy Sensory Trails.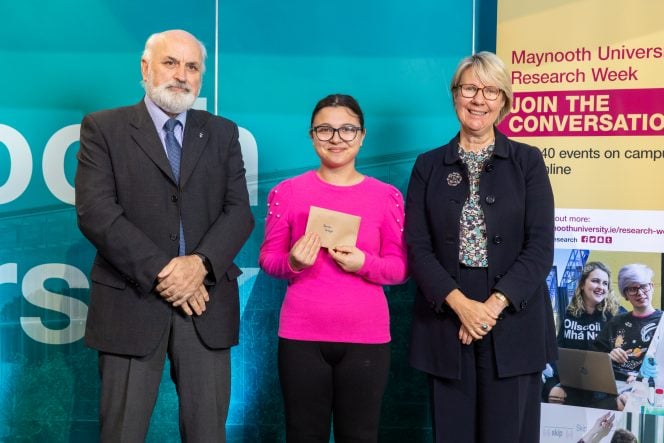 There were joint winners in the Faculty of Science and Engineering.
Ali Crawford, for her project on "Quantum Chemical Study of a Ni-catalysed zipper annulation" with Dr Tobias Kraemer in the Chemistry Department and Pawel Janas, for his work on a project in Theoretical Physics. Pawel's poster highlighted his research into Monte Carlo Models of Galaxy Clustering, under the mentorship of Prof Peter Coles.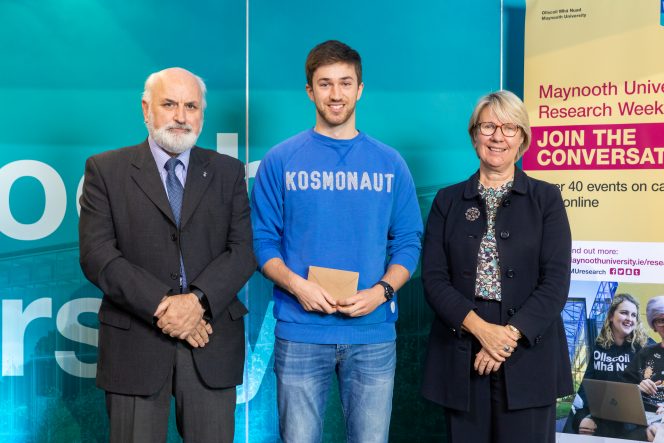 This year, an audience choice voting system was also introduced. Congratulations to Lisa Thompson the Audience Choice Winner, who conducted research into Monte Carlo Models of Galaxy Clustering with Prof Peter Coles.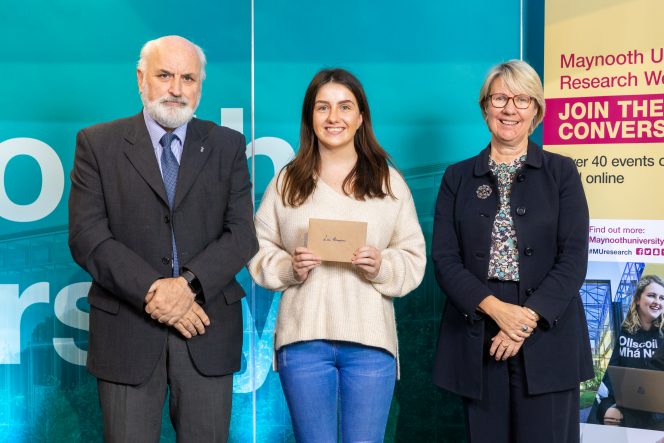 A huge thank you to our colleagues in each of the faculties who were judges for this years event:
FACSP: Dr Eoghan Moloney, Dr Susan Gottlober
FSE: Professor Bernard Mahon, Dr Trinidad Velasco-Torrijos
FSS: Dr Ciara Bracken-Roche, Prof Audra MockaitisThank you also to the Research Office