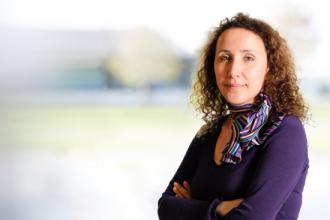 Contemporary Arab literature occupies an increasingly prominent space in bookstores, literary festivals and international prize lists, writes Dr Rita Sakr, Department of English
Literature written in the Arabic language has a rich history, stretching back more than 15 centuries across a complex geography that exceeds today's national borders. Unsurprisingly, it has had a smaller readership outside the Arab world than more recent works written in English. The availability of excellent translations, often supported by 
the International Prize for Arabic Fiction
, has altered this situation, particularly for newer works.
But why should the reader go for translated Arabic texts when so many works are being written in English? The answer is straightforward and provocative: contemporary Arabic literature is the most ground-breaking and genre-bending of all recent Arab literature in any language.

Media attention to the upheavals in the Arab world, especially after 
9/11
 and 
the 2011 uprisings
, is only one reason to explain why contemporary Anglophone Arab literature has occupied an increasingly prominent space in bookstores, literary festivals, and international prize lists. Diasporic Arab writers have drawn the world's attention to more than a conflict-ridden Middle East and North Africa, which is as much a trivial cliché as a harrowing reality for so many. They have also shown the vibrant creativity of the Arab transnational and translingual literary imagination.
Some outstanding works in prose include the Egyptian-British Ahdaf Soueif's novel 
The Map of Love
 (1999) that ranges over a century of (anti)colonial desire and discontent; the Lebanese-Canadian Rawi Hage's novel 
De Niro's Game
 (2006) that captures the traumatic impacts of the 1975—90 war in Lebanon (and won the 
International Dublin Literary Award
 in 2008); the Moroccan-American 
Laila Lalami's 
novel 
The Moor's Account 
(2014), that blends fact and fiction in the imagined memoir of the first black explorer of America and the Libyan-British Hisham Matar's poignantly dazzling work of non-fiction, the Pultizer Prize-winning 
The Return: Fathers, Sons and the Land in Between
 (2016) that consecrates this writer's exceptional contribution to an ever-growing field.
But while Anglophone Arab literature has disproportionately dominated the world literary marketplace, recent literature in the Arabic language has been distinctly revolutionary on both aesthetic and socio-political levels. The Iraqi writer 
Hassan Blasim
, now a refugee in Finland, is certainly one of the most innovative to emerge on the literary scene in the last decade with two major collections 
The Madman of Freedom Square
 (2009) and 
The Iraqi Christ
 (2013), both impeccably translated by 
Jonathan Wright
.
Often compared to the magical realism of the Colombian Gabriel García Márquez, Blasim describes his style more cryptically as "nightmare realism". He employs an eclectic style to articulate the difficulty of representing the horrors of war-torn Iraq and the journey of clandestine migrants towards Europe. In "Ali's Bag", Blasim's narrator, complicates the meaning of shame by exclaiming "I am a poet and live as a refugee in a place like this, a cattle pen" while the traumatised, displaced narrator of "The Dung Beetle" invites us to reconsider the depths of our empathy for this "breed that's chased forever". 

Experimental departures from realism have been a hallmark of Arabic literature over the last decade. In particular, Egyptian writers have produced many works that can broadly be classified as speculative and science fiction both before and after the 2011 revolution. For example, 
Ahmed Khaled Tawfik's
 Utopia (2011) and 
Mohamed Rabie's
 Otared (2016) reinvent the dystopian thriller to convey present crisis through the image of a violently divided Cairo of the future.
Nonetheless, the tradition of the realist novel is equally alive and well. Distinguished examples include the Syrian 
Khaled Khalifa's
 novels 
In Praise of Hatred
 (2012) and 
Death is Hard Work
 (2019) that narrate—in visceral prose—personal and collective struggles, which are as much about the resilience of love and life as they are about distrust and destruction.
Love has always figured as a theme that inspires reflections on human vulnerability and vitality, particularly in poetry, since the pre-Islamic era of Arabic literature. In a language that boasts more than ten words for kinds and degrees of "love," this is no surprise. The Lebanese writer and women's rights activist Joumana Haddad is the most fiercely inventive in this area. In "Blue Tree", one of the poems in her enticing 
Invitation to a Secret Feast
 (2008), she writes: "when your eyes meet my solitude/I spill myself until I rain, generous/like two delirious breasts,/tender as a vineyard that ripens the sun".
Can we finally say then that contemporary Arabic literature has overturned Orientalist stereotypes of subjugated women and desert landscapes? Actually, it has achieved a far more impressive feat with some of the most original output investing a desert setting with sophisticated philosophical and socio-historical depth. Remarkable examples include 
the first Arab winner of the International Booker Prize
, the Omani Jokha Alharthi's novel 
Celestial Bodies
 (2019, brilliantly translated by 
Marilyn Booth
 who shared the prize) that powerfully revises the legacy of slavery and women's transformative visions in the oil-rich Gulf state.
Ultimately, however, the prolific oeuvre of Libyan Tuareg (hence not ethnically Arab) writer 
Ibrahim al-Koni 
has given us the most radical renderings of the desert novel in Arabic. Like Blasim, he lives in Europe (currently in Spain) and expands the horizons of global magical realism, but by deploying mythological and Sufi mystic elements to portray existential and environmental struggles in the Sahara in such beautifully written novels as 
The Bleeding of the Stone
 (2002), 
Gold Dust
 (2008) and 
The Fetishists
 (2018).
Translation is continually expanding the international readership of contemporary Arabic literature, a body of works that are as relevant to issues of migration, inequality and ecological crisis as they are to debates around boundary-breaking techniques of writing. To kickstart your reading journey, you can explore some of the fascinating books listed above or begin with translated excerpts, interviews and conversations concerning established and emergent forms and writers, all available online in blogs and literary e-magazines (for example, 
Arablit.org
, Banipal, among others).