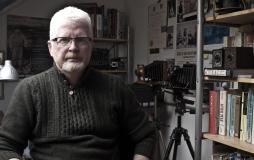 The head-hunter who measured Irishmen's skulls
Victorian anthropologist Alfred Haddon used skull measuring to investigate the racial origins of isolated communities in the west of Ireland, writes Dr Ciarán Walsh, the Department of Anthropology
This article is now available above as a Brainstorm podcast. You can subscribe to the RTÉ Brainstorm podcast via Apple, Stitcher, Spotify or wherever you get your podcasts.
Have you ever wondered about the political significance of the shape of your head? In the 1890s, anthropologists were so fixated on the shape of heads that a critic described anthropology as a skull-measuring business operated by anatomists who thought they could solve the problem of human origin and evolution.
TCD established a skull-measuring laboratory in 1891 and researchers began measuring heads in the Aran Islands in 1892, using techniques that are used in facial recognition technologies today.
Anthropologist Alfred Cort Haddon and TCD medical student Charles R. Browne set up a mobile laboratory outside a cottage on Inis Mór on September 21st 1892. They took a photograph of themselves measuring Tom Connelly: Browne measures Connelly's face and Haddon enters the data into a form designed by Francis Galton, whose theory of eugenics, the preservation of elites through selective reproduction, has made him the Darth Vader of modern science. Haddon captured the same data using advanced, photographic technology.
Galton was a mathematician who used inherited traits in humans to show how the statistical analysis of large amounts of data transformed scholarly speculation into a science of precise facts.
He was interested in tracking the physical condition of the English nation and set up a laboratory to measure individuals over time. He persuaded Prof Daniel J. Cunningham to establish a laboratory in the Anatomy Department of TCD in 1891. Their plan, simply put, was to see if university students evolved bigger skulls for bigger brains.
Haddon came up with the idea of mobilising the laboratory and using its skull-measuring instruments to investigate the racial origins of isolated communities in the west of Ireland. He observed differences in the physical appearance of people he encountered in remote districts during a survey of fishing grounds in 1890.
He recorded that "the fair slight men of the North Island of Arran offer a marked contrast to the dark burly men of the Middle and South Islands". He was aware that invasion and migration was a factor in population formation and thought that a study of skull-shape, stature and complexion might disentangle the descendants of the original Iberian settlers from those of Celtic invaders, especially the small, dark, potbellied Fir Bolg who built impressive stone forts in the Aran islands.
Haddon wasn't an anatomist and had trained as a marine biologist. He became interested in folk life and customs during fieldwork in the Pacific in 1888 and decided to become an anthropologist.
His friend Patrick Geddes warned him that "the skull measuring business" was losing ground to an anarchist-inspired reformist movement in sociology. Haddon adopted Pyotr Kropotkin's anarchist approach to social geography prior to his first visit to the Aran Islands in 1890.

The collection of skulls stolen by Haddon from Inishbofin on Aran Islands and St. Finian's Bay in Co Kerry. Photo: Ciarán Walsh
Haddon had been fascinated by skulls since childhood, earning the nickname 'head-hunter' for a prank he played on his sisters. He collected head-hunting trophies in the Torres Straits and Papua New Guinea in 1888 and stole 24 skulls from burial grounds in Inishbofin, the Aran Islands and St. Finian's Bay in Kerry in 1890. Cunningham acquired these skulls and they were on display in TCD, arranged like "blue jugs in a cabin of Connacht" according to John Millington Synge in The Playboy of the Western World,
This search for the racial origins of 'the Irish' was very timely. Race was a major feature of home rule debates during the 1892 general election campaign. John Lubbock, the first President of the Anthropological Institute, described the United Kingdom as a synthesis of Celtic and Anglo-Saxon elements that, territorially speaking, consisted of a Celtic periphery and an Anglo-Saxon-core centred on London.
Unionist anthropologists treated this as the natural consequence of a necessary process of civilisation by conquest and assimilation, the imperial logic that justified aggressive colonial expansion in the 19th century.
Irish nationalists turned this argument on its head by arguing that what remained of a pre-conquest Irish civilisation provided a model for a decolonised, sovereign nation. Haddon was instrumental in setting this agenda when he drew Douglas Hyde's attention to the survival of pre-conquest folklore and customs in the west of Ireland. This put him on the wrong side of Cunningham, the Royal Irish Academy and Dublin Castle and he was dropped from six other surveys undertaken by the laboratory.
The 'selfie' taken in Aran shows that Haddon was involved in the skull-measuring business in 1892 and letters written by Browne show that they argued over the best way to measure skulls and facial features, including eye-sockets and nose. It took two years to devise a schedule of measurements, as the emphasis shifted from physical and sensory efficiency and eugenics to racial profiling based on the mapping of facial features.
In many ways, this schedule was the first draft of feature-based facial recognition software in use today, which codifies slight differences in the same features. The small, yellow box that appears over a face on the screen of your camera is the latest version of the skull-measuring business inaugurated in 1892.