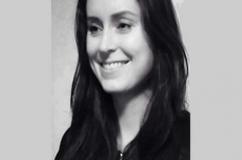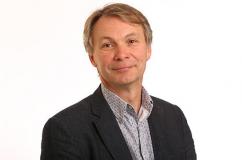 Why do so many people believe Covid-19 conspiracy theories?
Conspiracy theories have been widespread during this pandemic and pose a significant risk to health, writes Dr Joanne McVeigh and Prof Malcolm MacLachlan, of the ALL (Assisting Living & Learning) Institute
A recent Brainstorm article looked at our susceptibility to conspiracy theories during epidemics, and the gravitation towards conspiracies which has surfaced during this pandemic. Conspiracy theories are an important concern, as their effects can be harmful to public health and social cohesion. For example, a UK survey reported that a higher degree of belief in conspiracy theories on COVID-19 was associated with lower adherence to all government recommendations and less willingness to be tested for the virus or to be vaccinated.
Citizens' trust in government is critical to ensuring compliance with public health measures, such as physical distancing and mask-wearing. But conspiracy theories have been pervasive during the pandemic and pose a significant risk to population health. In response to this risk, efforts to prevent the spread of conspiracy theories have included the World Health Organisation's worldwide campaign "Stop the Spread" to address the "infodemic" of misinformation on Covid-19.
How do conspiracy theories develop?
Research shows that people interact with information inside echo chambers, where beliefs are strengthened by interaction and repetition within a closed system without exposure to refuting evidence. People mostly choose to interact with either conspiracy-based or scientific-based information. This creates a confirmation bias or "my side bias", where people search for information that confirms their beliefs and ignore evidence that contradicts their beliefs; you find what you seek. It is also evident that individuals who believe in a particular conspiracy theory regarding phenomena such as a pandemic are also likely to believe in other conspiracy theories in unrelated contexts.
Who believes in conspiracy theories?
At the individual level, belief in conspiracy theories is negatively associated with education and positively associated with religiosity. In a recent study on determinants of conspiracy beliefs relating to Covid-19, it was found that younger rather than older individuals, those with a lower level of education, people in employment rather than students, and less literate individuals were more likely to believe in conspiracy theory explanations. Those living in poverty are also more likely to believe conspiracy theories. The experience of social change and social conditions such as unemployment can also drive feelings of fear and insecurity, resulting in higher levels of belief in conspiracy theories.
Why conspiracy theories 'make sense' to some
Research indicates that social exclusion is also associated with beliefs in conspiracy theories and superstitious beliefs. For example, those with lower social status associated with ethnicity or income are more likely to support conspiracy theories.
Why is this the case? One reason may be distrust amongst discriminated groups of the institutions, policies, and systems that have given rise to their discrimination. The experience of discrimination amongst racial and ethnic minority communities may lead to distrust and therefore members of such groups may be more cautious about public health information, less willing to follow safety advice, and indeed more susceptible to being persuaded by misinformation. A feeling of powerlessness, insignificance in society and inability to bring about change are therefore associated with higher levels of conspiracy theory belief.
What is the psychological effect of endorsing conspiracy theories?
Much research has been conducted on the psychology of conspiracy theories at the individual and societal levels. Conspiracy theories are driven by numerous motives. A belief in conspiracy theories is created by epistemic motives (the desire to understand our environment), existential motives (feeling safe and in control of our environment), and social motives (upholding a positive perception of ourselves and of our in-group). Conspiracy theories can provide apparently simple explanations for complex phenomena such as a pandemic or global warming. Thus, "narratives, especially those grounded on conspiracy theories, play an important cognitive and social function in simplifying causation".
Making sense of our own individual role in a complex world is difficult for everyone. This may be even more the case if you feel marginalised, unappreciated or insignificant. A sense that you know what is 'really going on', that you are one of a few who truly sees things for what they are, and that you can 'fight against the machine' or simply share your insights with others, may help to restore a sense of significance, meaning, and value in your life. Linking up with others with the same insight can also be affirming and reinforcing. You may also feel the benefit of not becoming a hapless victim of the machinations of a powerful elite; standing your own ground, asserting your own worth, and being someone that attracts the (even sceptical) interest of others.
What should be done about conspiracy theories?
Psychological research on conspiracies dates back several decades. In the 1960s, intriguing research began on how to build immunity to persuasion. During the Cold War, a psychologist William McGuire had concerns about the potential for foreign propaganda to indoctrinate citizens in the US, and began to conduct research on ways to quash beliefs in 'misinformation'.
In lab experiments, McGuire presented participants with an established fact, such as the hygienic benefits of brushing teeth every day. The experimenters then proceeded to criticise the fact and challenge the participants' belief.
They found that strong or unexpected attacks on facts could dismantle the beliefs of participants. However, when the attack had been weakened in advance by warning of the potential risk of misinformation, the participant could more readily access counterarguments, reinforcing their prior belief. This is referred to as inoculation theory. As suggested by Sander van der Linden, Jon Roozenbeek and Josh Compton, "a strong challenge (e.g., a conspiracy theory)" in a persuasion inoculation is "weakened to the point where it will not change the person's position—the person's healthy state—but it will trigger protective responses, like enhanced critical thinking".
Research indicates that factual arguments against conspiracy theories can be effective in reducing conspiracy beliefs, but only when presented before a conspiracy theory has been established. Timely scientific information can therefore pour cold water on a conspiracy theory in the early stages, and potentially inoculate people against belief in the conspiracy theory.
Science journalist David Robson refers to this as "mental antibodies", and highlights how "the latest psychological research might help us to stem the spread of false claims using a form of inoculation. When that strategy is combined with health campaigns that use the cutting-edge psychology of persuasion, some scientists even hope that we may reach a kind of 'herd immunity' against misinformation". With the roll-out of a vaccine now imminent in Ireland, we need a national, focused, and strident campaign to inoculate our population against conspiracy theories that may hinder the uptake of vaccines and increase vulnerability to the risks associated with Covid-19.
Dr Joanne McVeigh is a Lecturer at the Department of Psychology and the ALL (Assisting Living & Learning) Institute at Maynooth University. Prof Malcolm "Mac" MacLachlan is Professor of Psychology and Social Inclusion, and Co-director of the ALL (Assisting Living & Learning) Institute at Maynooth University, Ireland. He is an Irish Research Council awardee and is also the National Clinical Lead for Disability Services in the HSE.