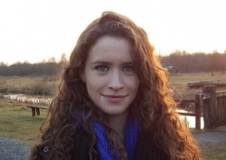 Why medieval Ireland was known as the 'island of saints'
We know all about St Patrick and St Brigid, but what about Ireland's other medieval saints? By Ellen Ganley, a PhD graduate of Maynooth University whose research interests centre on the history of saints in Medieval Ireland. She is a former Research Assistant of the Chronologicon Hibernicum (Chron-Hib) Project.

While Ireland's saints are best known as figures from a distant past, they nevertheless remain an intrinsic part of our culture. From the making of St Brigit's Cross on February 1st to the celebration of St. Patrick's Day on March 17th, these annual events are a contemporary reminder of Ireland's medieval history. Even saints who are much less famous than Patrick and Brigit continue to be commemorated in various townlands and parishes throughout Ireland. Many of these places are even named after these saints, such as Kilbeggan (Co. Westmeath), meaning 'The Church of St. Bécán' or Toberjarlath (Co. Galway) meaning 'The Well of St. Jarlath'.
A rich variety of textual evidence from medieval Ireland survives, which suggests there were hundreds of different saints in Ireland. This may explain why Ireland was often labelled 'The Island of Saints' (Insula Sanctorum). An example of this description of Ireland can be found in the writings of the Irish chronicler Máel Brigte in the 1070s while living in exile in Germany.
Records of the death dates of some of Ireland's saints survive in the Irish Annals. While most of these death dates refer to famous saints such as ColmCille of Iona (601 AD) or 'Brendan the Navigator' (575 AD), the death dates of several other saints were recorded in the Annals too. These include Íbar of Beggerin Island, Co. Wexford (500 AD), Flannán of Killaloe/Killard, Co. Clare (778 AD) and Comgall of Bangor, Co. Down (602 AD).
These death dates can give a good indication of what particular century or in which half of the century the saint may have lived. As for the life and activities of these saints, the most relevant source of evidence is a Saint's Life. A Saint's Life is essentially a biography of the saint, written by a monk or scholar who came from a much later period than the actual saint. Saints' Lives tell of the key matters and events the saint is remembered for, which normally demonstrate that the saint devoted his or her entire life to serving God.
Approximately 150 Saints' Lives are known in Ireland, and are preserved in important Irish manuscripts. Saints' Lives are normally written in Irish and Latin. Those written in Irish are typically found in manuscripts dating to the 15th centuries and later, such as The Book of Lismore. Most of the Saints' Lives written in Latin are found in three manuscript collections which date from the 14th to 15th centuries, one of which includes the Codex Kilkenniensis collection. The Irish and Latin Lives preserved in these manuscript collections vary in origin. Some originate from the 8th to 9th centuries, whilst others originate from the 12th and 13th centuries and sometimes later.
Whether the Life was written on a widely famous or local saint, most of these saints came from important dynastic backgrounds. While St. Crónán of Roscrea, Co. Tipperary, is one of the lesser-known Irish saints, the Saint's Life (Life of Crónán) notes that his father was an important secular lord named Odrán, who belonged to the Medieval Kingdom of Éile. Details on a saint's family background can also be found in the Medieval Irish Genealogies. For the Roscommon saint, Berach of Termonbarry, the genealogies note that he was descendant from the Uí Briúin dynasty in Connacht.
Some of these saints rejected their royal lineage and birthright. According to the Life of Samthann (of Clonbroney, Co. Longford), Samthann's parents and her foster father arranged for Samthann to marry a nobleman. The following night after they had married, the town was miraculously set on fire by God, at which point Samthann hid. Immediately, the fire vanished without damaging the town. When Samthann's foster father saw her, Samthann commanded that she be given as a spouse to God instead. When her foster father agreed to this, Samthann then left her family in order to serve God.
When a saint decided to reject their family background, this often meant they could no longer see their family. This is why some of Ireland's saints became patron saints of locations outside their place of origin. While St. Enda is the patron saint of Aran, Co. Galway, the Life of Enda suggests he originally came from Airgialla, in modern-day Clogher, Co. Tyrone.
A saint can have connections with many geographical locations throughout Ireland which are often explained in the saint's Life. In the Life of Ruadán of Lorrha, Co Tipperary, Ruadán founded monasteries and churches throughout Munster and Connacht. One of the foundations he is now associated with includes Templeroan, Co Cork. But while saints may have connections with many locations, saints generally have a special connection with one particular location, which becomes known as their primary foundation. This foundation normally represents the place of the saint's death: for example, Ruadán is now the patron saint of Lorrha because he died there.

An interesting story about a saint's death can be found in the Life of Abbán. When Abbán died in Moyarney, the people of Killabban (Co. Laois) placed Abbán's body on a cart drawn by a pair of oxen, which transported Abbán's body to Killabban. When both communities began to fight over Abbán's body, the oxen miraculously created two different bodies of Abbán. One body went to Moyarney and the other went to Kilabban. Abbán then became the patron saint of Moyarney and Killabban.
These examples are only some of the interesting narratives of Ireland's lesser-known saints. As scholarship has been continually engrossed in the records of national saints like Patrick and Brigit, the lesser-known saints await major scholarly investigation. Saints Lives are invaluable sources for explaining the origins of its saint and the development of his/her cult throughout Ireland. An investigation into the lives of these saints has potential for casting further light on the history of each individual saint in Medieval Ireland and how society today commemorates the history of Ireland's saints.
Photo: St Jarlath as depicted in a stained glass window designed by Richard King in 1961 in Tuam cathedral. By Andreas F. Borchert/Wikipedia Creative Commons.