Alexander West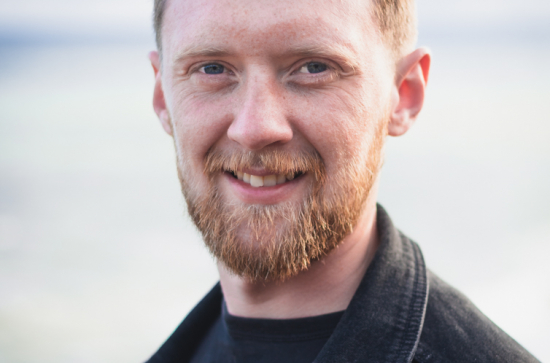 PhD Student
Auckland, New Zealand
Science, research and development
BA Geography Single Honours
2018
My experience at Maynooth University was nothing but positive. Picking a particular highlight is challenging. One moment that stands out for me was a second year field trip to Lanzarote for a week. The experience was wonderful - focusing on many of the volcanic and geographical features that exist in the landscape. We also delved deep into the culture of the island - there are different sides to Lanzarote one does not see when holidaying there. On top of the academia and learning, we had a lot of fun too.
Maynooth University is a young, exciting, up-and-coming university. You get a real feeling of momentum and expansion on campus that I have yet to experience in other universities. It's exciting to be part of such a culture. Further, it's a melting pot for many different cultures from around Ireland and abroad. It's excellent for meeting poeple. I made many friends there, some of whom will be good friends for life.
The Geography Department at Maynooth University has strong research credentials and is actively pushing the frontiers of science. It was a privilege to learn from leading experts in their own fields. There is great flexbility in the course. Whether you're an environmentalist, climate enthusiast, ecologist, passionate for social issues or a bit of everything, you can find an array of courses that appeals to you.
My main interests is in the physical realm of geography. One reason why I chose to study the course was the great flexibility it offers. You have a real opportunity that other students from other courses don't have. I got to try out many different aspects of geography, and a lot of the information and skills I gained through my undergraduate are still being used for my PhD research. The main skills I picked up were field-based activities, learning to gather and synthesise information into a structured and interesting format, computer skills and learning how to collaborate with other students and research staff. After studying geography, I see the landscape in a different way. The physical and social landscape is always telling a story that's waiting to be unravelled and understood.
"What you put in, is what you get out" - this is a philosophy that I think every student should should be made aware of, particularly in science. To be successful in these courses, you need to actively engage with the content and go beyond suggested or minimum material. The Geography Department is a warm and supportive environment - they want their students to go on and do well. If you find a particular module interesting, contact your lecturers and tutors - they're always happy that students enjoy their content and it can help open doors for you.
Without any hesitation I would recommend this course. Especially for someone who knows they're interested in the outdoors and environment. You have an opportunity to study many different aspects of this and tailor your interests as you progress through your undergraduate degree.