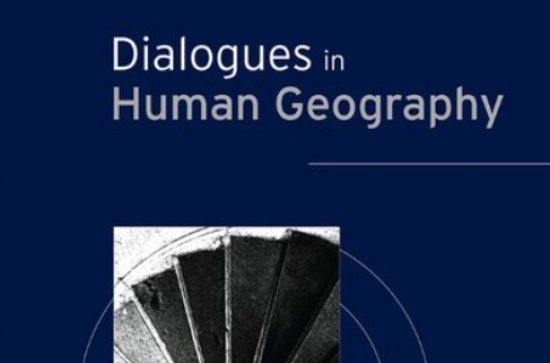 Monday, July 2, 2018 - 10:45
Academic journal Dialogues in Human Geography, founded by Professor Rob Kitchin of Maynooth University's Department of Geography, has been awarded its first International Scientific Indexing (ISI) ranking, putting it at the top of the ISI's list of geography journals.
Still a relatively young journal having been first published only seven years ago, Dialogues in Human Geography, achieved the highest ISI citation impact of the 84 ranked Geography journals.
The ISI provides indexing of major international journals based on four key criteria: quality of publication (based on citations to its articles in other ISI ranked journals and the importance and relevance for the research field), manuscript quality, presentational quality and editorial quality.
Commenting on the news of the journal's ISI ranking, Professor Rob Kitchin, founder and managing editor of Dialogues in Human Geography said: "I'm delighted with this result. We have a hard-working team at the Journal, and it is great to have the quality of our content recognised in this fashion."
"Our goal with Dialogues in Human Geography is to stimulate open and critical debate on the philosophical, methodological and pedagogic foundations of geographic thought and praxis. The citation impact and ranking tells me we are achieving this goal."
Maynooth University Vice-President for Research and Innovation, Professor Ray O'Neill, said: "The Maynooth University Department of Geography is at the forefront of research and debate on many aspects of how the world around us shapes our lives, and how it is changed in turn by us. Professor Kitchin's achievement with Dialogues in Human Geography is testament to the forward thinking, engaged and critical academic atmosphere of the Department."