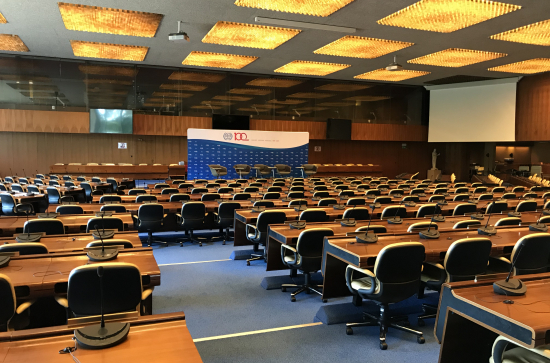 Tuesday, August 2, 2022 - 10:45
With concerns about an economic slowdown (or recession), Dr. David Mangan has asked if we are also in the midst of stagnation in social partner dialogue as part of a series entitled Global Workplace Law & Policy. This question is prompted by the CJEU's EPSU decision which suggests that social partner agreements need to fit within the EU Commission's agenda in order to be considered for wider implementation. Despite any understanding of the premises for the decision, EPSU arises at a remarkably poor time. The present is a pivotal period for dialogue amongst the social partners, and for the realisation of such work at the Commission level. Consequently, the Commission is presently an important driver of the means to address significant work issues with an EU-wide effect.

David studies employment/labour law as well as private law obligations (such as privacy), with a focus on the impact of information technology in these areas. His work has been published in Europe, the UK, the US, and Canada. Amongst other research projects, he is currently engaged in Varieties of Industrial Relations in Aviation Lockdown (VIRAL) (a project funded by the EU's DG Employment), as well as an EU-wide study of privacy in the workplace entitled Privacy@Work. David is also a member of the editorial boards of the European Labour Law Journal and the Italian Labour Law e-Journal. He is co-editor of the Global Workplace Law & Policy blog. David also teaches as part of Osgoode Hall's Professional Development Legal Education in Toronto as well as the dual degree programs at the Faculty of Law, Université Catholique Lyon.