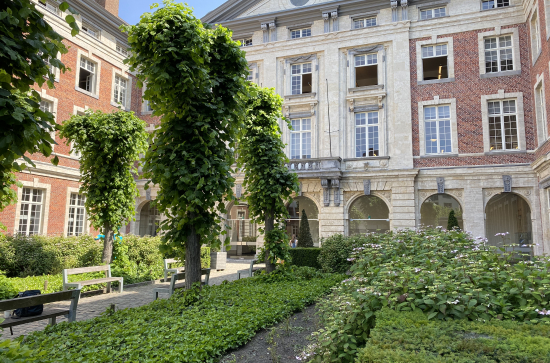 Tuesday, May 24, 2022 - 09:30
Dr David Mangan was invited to deliver the Lecture named in honour of a lasting figure in Belgian Labour Law, the late Professor Roger Blanpain, who led labour law teaching and research at KU Leuven for many years. This is an annual lecture delivered by an international labour law scholar. David's lecture was entitled The Platform Discount. He explored platform labour in the context of the EU's proposed Platform Work Directive. David argued that there is a platform discount evident in the business models of platform companies in the way that remunerated services are narrowly defined. The definition of service provision means that necessary aspects in the service provision are left unpaid. Consequently, service providers are subsidising service provision in various ways.

This Lecture drew from research he is conducting into unpaid platform labour. This research is part of the ERC-funded project ResPecTMe, based at Centre for Sociological Research at KU Leuven with Professor Valeria Pulignano as the principal investigator.

David researches in employment/labour law as well as private law obligations (such as privacy), with a focus on the impact of information technology in these areas. His work has been published in Europe, the UK, the US, and Canada. Amongst other research projects, he is currently engaged in Varieties of Industrial Relations in Aviation Lockdown (VIRAL) (a project funded by the EU's DG Employment), as well as an EU-wide study of privacy in the workplace entitled Privacy@Work. David is also a member of the editorial boards of the European Labour Law Journal and the Italian Labour Law e-Journal. He is co-editor of the Global Workplace Law & Policy blog. David also teaches as part of Osgoode Hall's Professional Development Legal Education in Toronto as well as the dual degree programs at the Faculty of Law, Université Catholique Lyon.